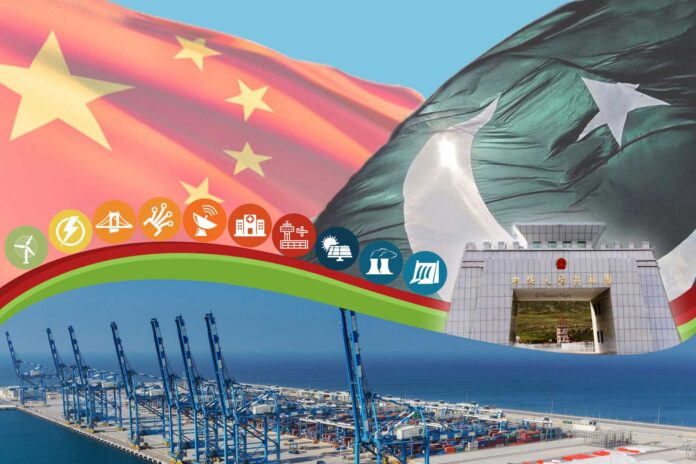 ISLAMABAD: The Islamabad Chamber of Commerce and Industry (ICCI) has welcomed Prime Minister Imran Khan's announcement regarding the establishment of the China Pakistan Economic Corridor (CPEC) Authority to ensure timely completion of important projects.
In a statement issued on Tuesday, ICCI President Ahmed Hassan Moughal termed the PM's announcement "a positive development" as timely completion of CPEC projects would start a new era of industrialization in the country.
He said the promotion of industrialization was a key requirement to stabilise the economy and hoped that establishment of the CPEC Authority would be a right step in that direction.
Moughal noted that Pakistan was confronted with many challenges at its eastern and western borders, adding that only a strong economy could cope with these challenges effectively.
"Therefore, it is imperative for the government to put economic stabilisation at the top of its agenda," he added.
The ICCI president hoped that the establishment of CPEC Authority would pave the way for joint ventures and investments in Pakistan which would help promote industrialization, create new jobs, alleviate poverty and enable the economy to march on the path of sustainable growth.
On Monday, Prime Minister Imran Khan had directed the authorities to expedite work on half a dozen CPEC projects that have been facing significant delays.
The premier was given a detailed briefing on the delayed energy and infrastructure projects of the multi-billion dollar CPEC.
According to sources, the premier was given a briefing on the status of 300MW Gwadar Power Plant, 1,100MW Kohala Power Plant, $9 billion ML-I project, the Eastbay Expressway, Gwadar Master Plan and pending tax concessions for Gwadar Free Zone.
Sources said that the premier had expressed a resolve to address all the pending issues that have delayed implementation of the CPEC and asked the bureaucracy to address the bottlenecks at the earliest.
"To ensure uninterrupted progress on CPEC projects, CPEC Authority is being formed," the PM had remarked.
It is pertinent to mention that the strategic initiative came to almost a halt during past one year due to reservations expressed by Pakistan Tehreek-e-Insaf (PTI) cabinet and enhanced fiscal controls under the $6 billion International Monetary Fund (IMF) programme.