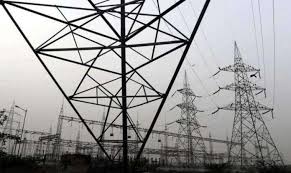 ISLAMABAD: After the revelations of billion of rupees worth billing fraud, employees of Islamabad Electric Supply Company (IESCO) are now also allegedly found involved in the installation of bogus meters in an apparent bid to earn easy money, it has been learnt.
According to sources, dozens of bogus electricity meters are installed in the jurisdiction of Islamabad Electric Supply Company (IESCO) allegedly in connivance with the staff and officials of IESCO, causing heavy loss to the power distribution company (IESCO). They said that bogus meters are found installed in the jurisdiction of Sector G-6 Sub Division of IESCO.  So far, bogus energy meters found installed in sector G-6 sub division, Pindorian village, Sohan village of Islamabad which clearly tells the poor performance of Surveillance Department of IESCO, said sources. "It is yet to assess how much revenue loss IESCO has been facing due to presence of bogus electricity meters in its jurisdiction," sources said.
Sources in IESCO informed Pakistan Today that although area meter reader has time and again informed the concerned officers about the presence of bogus energy meters in their respective areas, yet, no action has so far been taken against the culprits who are allegedly involve in this crime. They said that the Line Superintendent concerned and SDC Commercial etc. are equally responsible of electricity theft in their areas and installation of bogus meters.
They said despite the complaints usually lodged by area meter reader about the bogus meter's presence, IESCO's officials did not pay due heed and initiated concrete action against the culprits. Sources alleged that IESCO employees who are allegedly involve in this crime have allegedly been greasing the palms of top officials to hide the matter of presence of bogus meters.
They said an impartial inquiry should be initiated to hold accountable the responsible of electricity theft through bogus meters and also to save the innocent electricity consumers from paying more on account of electricity theft, said sources.
They added that the inquiry should be headed by senior officials instead of low ranked employees. Sources further said that few bogus energy meters were removed from the site in the past without taking legal advice or recovering the amount of used electricity. They said it is how strange that some bogus meters were removed from different sites without taking any legal action and recovering the cost of units against persons at fault but unfortunately consumers and IESCO officer(s) at fault provided safe exit at the cost of huge loss of revenue to IESCO.
Officials of Surveillance Department of IESCO are allegedly involved in electricity theft, adding that there are several sites in IESCO jurisdiction where electricity supply is running from energy meters but they are not billed for long time, said sources.
It is also learnt that details pertain to installation of bogus meters in IESCO has been submitted to Federal Investigation Agency for taking necessary action against the culprits. And, FIA is likely to start inquiry into the matter.
It is pertinent to mention here that following the complaints of billing fraud in IESCO, Federal Investigation Agency's Anticorruption Circle (Islamabad) had opened investigations against four officials of the IESCO in an alleged Rs 207 million scam. Similarly, Senate's Standing Committee on Power had expressed serious annoyance over heavy billing fraud in the Islamabad Electric Supply Company (IESCO).
IESCO chief Shahid Iqbal while sharing the details of IESCO billing fraud, informed the senate panel that the company's staff, in connivance with some people, had collected bills from the consumers in a fraudulent manner. And, the matter was disclosed on 27th June 2019 when a consumer made a telephone call for verification of his bill worth Rs1.53 million, which was deposited in the Bank of Punjab's Blue Area Branch. IESCO chief said the bank declared the record as fake, arguing that this was not the record of the bank. The IESCO staff used to collect electricity bills from the consumers by putting fake stamps on them.
Iqbal said that approximately Rs43 million worth of fraud was done on June 27 alone. He further informed the senate panel that an internal committee was formed to probe the matter of billing fraud and it was unearthed that this fraud was being done from last three years and IESCO staff, including CSO Muhammad Naeem, Commercial Assistant Khalid, Accounts Assistant Muhammad Rafique, peon Waqas Javed and a private person Gul Khitab were found involved in the crime.
"Following the findings of the internal committee, 12 employees of IESCO were suspended while two were terminated from service. The matter was then referred to the Federal Investigation Agency (FIA) and an FIR was registered against the culprits. Around Rs95.41 million have been recovered out of the total Rs293 million," he maintained.
On finding the IESCO chief's response on heavy billing fraud, the committee chairman expressed severe annoyance and asked, "Why didn't the concerned officers paid any attention to this matter when the fraud was prevalent for the last three years?"
According to sources, the IESCO officials swindled the consumers through monthly electricity bills. They received the bill collection sheet from the private banks but did not inform the higher management of IESCO. A special audit committee is examining the accounts of IESCO for last five years.
Reportedly, IESCO management had not taken appropriate action against the culprits. It suspended a few officers on charges of 'misconduct' and enabled subsistence allowance for them. Also, the main culprits in this fraud were high-ranked officials like CSD, CBA, finance director and those in private banks, but only low-ranked officials were suspended as scapegoats.