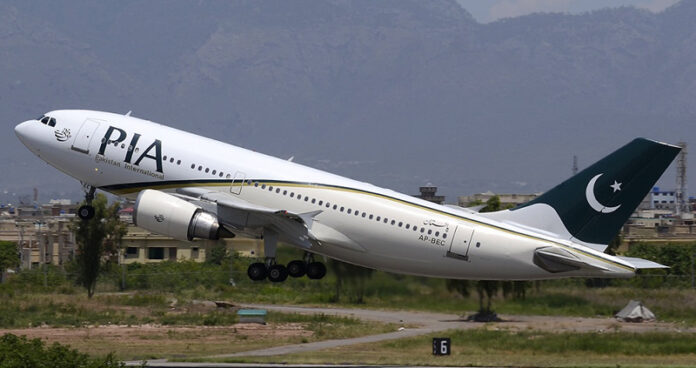 Pakistan International Airlines (PIA) has decided to acquire five new aircraft in a bid to expand its fleet, a private media outlet reported on Monday.
As per details, two A-320 Airbuses will be inducted into the national flag-carrier by November while a tender to buy three new narrow-body aircraft will also be released next month.
The 323 narrow-body aircraft will help the PIA minimise its expenses, besides ensuring the expansion of its international and domestic flight operations.
It may be noted that the PIA had also started a facility for the overhauling of 777 Boeing in various cities of Pakistan.
PIA Chief Executive Officer Air Marshal Arshad Malik had said that the move would help the PIA control its aircraft overhauling expenses.
In June 2019, the PIA had temporarily added six narrow-body aircraft to its fleet in order to facilitate Hajj operations.
FLIGHTS TO MALAYSIA
Meanwhile, after an interval of eight months, the national flag-carrier has restored its flight operation to Malaysia. A PIA flight carrying more than 300 passengers left for Kuala Lumpur on Monday.
According to a statement issued by the PIA, "The national airline will operate two direct flights between Islamabad and Kuala Lumpur (Monday and Friday) to facilitate the tourists and businessmen intending to visit Malaysia and Pakistan.