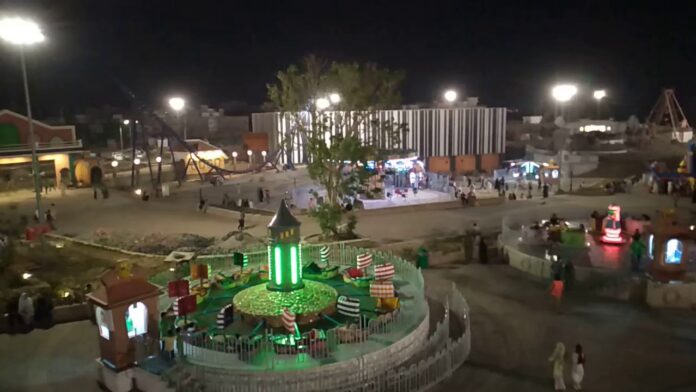 ISLAMABAD: At a time when the country is in desperate need of local and foreign investments, a Lahore-based amusement company, Joyland, under its expansion plan, has invested over Rs1 billion in a new amusement park set up adjacent to Ayub Park in Rawalpindi.
Joyland inaugurated the grand amusement park, consisting of a 10-acre outdoor facility and a 32,000sqft indoor amusement centre, in Rawalpindi and Islamabad in June this year.
Since its inauguration, the newly-developed amusement park has been receiving an overwhelming response, as around 4,000 visitors on an average throng to the facility on weekends.
"Joyland is a pioneer in the amusement industry in the country and has been in business for almost four decades, constructing different indoor and outdoor recreational parks with latest imported rides for the citizens of Pakistan to relish," said Joyland Executive Director Tafweezul Vakil while talking to media on Monday.
"Being the oldest amusement service company in Pakistan, Joyland has been playing its part to support the Pakistani economy. We strive and dedicate ourselves to help the government construct and build new recreational and entertainment parks, create employment opportunities for the citizens, and generate further sources of revenue for our country," he added.
Vakil said the company has already established similar parks in Lahore, Karachi, Hyderabad, and Multan, adding that apart from the amusements facilities for all ages, the company was also setting up a "Food Street" along with the park to provide all attached facilities in one place.
He said 50pc of the location acquired for the park was used for parking to facilitate the visitors.