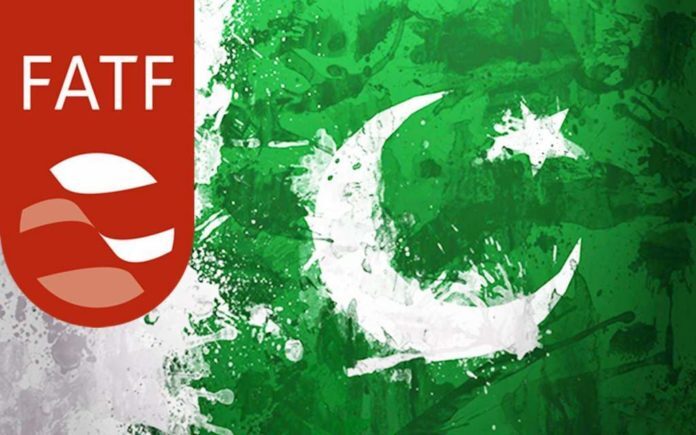 ISLAMABAD: As it needed to submit another progress report by February 2020 for next review by the Financial Action Task Force (FATF), Pakistan has taken various steps so far to address the tasks especially related to terror financing and money laundering. It has cancelled cancels licenses of over 25,000 Non Profit Organizations (NPOs) besides categorizing 140 NPOs as high-risk under further scrutiny.
According to available documents, the govenrment has speeded up the process of cash seizure by 220% while taking number of steps at ports and entry/exit point of the country. Besides, the process/cases of investigation into suspected terror financing have also been jumped by 300%.  
As per the official documents, over 170 convictions were made in the terror financing category, which, according to officials, is an increase of over 300%. Besides, the concerned authorities have also seized more than 1000 properties and assets of listed individuals and entities. Around 150 properties have been seized for investigation related to suspected terror financing.
As per FATF assessment, Pakistan has largely addressed five of 27 action items and urged Pakistan to swiftly complete full action plan by February 2020.  The Asia Pacific joint Group in its analysis indicated that only 5 of the 27 action items have been assessed as largely completed. 
According to documents released in February 2018, FATF had decided to list Pakistan on joint nomination of USA, UK, France and Germany in the wake of weaknesses of supervision and enforcement of Anti-Money Laundering and Combating the Financing of Terrorism (AML/CFT) by financial institutions, including money service businesses, illicit cross border transportation of currency, inadequate terrorist financing investigations and prosecutions and lack of financial sanctions and weaknesses in coordination between provincial and federal LEAs to identify and freeze properties related to UNSCR-1267 and 1373.
This decision was confirmed by FATF in June 2018 when Pakistan agreed to a time bound Action Plan and provided high level political commitment to FATF on implementation of Action Plan. 
As per the documents since June this year, there has been unprecedented political commitment and support at the highest levels towards implementation of FATF Action Plan. Solid measures have been put in place to coordinate and improve legal, supervisory and law enforcement coordination mechanisms, policies and capacities and increase resources. This strategic reorientation has resulted in significant operational results particularly in relation to terrorist financing.
The primary focus had been towards terror financing (TF) Risk Assessment, update of National Risk Assessment, understanding of TF and transnational risks at all levels, effective interagency coordination structures, review of Risk Based Supervisory Polices, establishing dissuasive Sanctions Regime, actions by LEAs against Entities of Concern (EOC), mapping and supervision of NPOs, effective enforcement actions by LEAs and our supervisors, investigations leading towards prosecution and convictions into  assets of EOC taken over and development of effective management plan for managing the assets.
Since June 2018, Pakistan has submitted four progress report to APJ Group. The last progress report was submitted in August 2019 in the face to face meeting with the APJ Group in September. The APJ presented its analysis report on Pakistan's progress report in International Cooperation Review Group (ICRG) meeting held on October 15, 2019. After detailed discussion in the 1CRG meeting on Pakistan's progress report, the ICRG decided to maintain the status quo for Pakistan. The FATF in its plenary also reaffirmed ICRG decision and maintained same status for Pakistan.
According to officials, Pakistan is likely to remain on the FATF grey list for a protracted period, as it may be handed over yet another action plan for implementation for one to three years on the basis of a recently-approved Mutual Evaluation Report (MER). As a result of the MER carried out by the APJ Group, Pakistan was under observation till October 2020.
The FATF plenary met last month and gave Pakistan four more months to completely implement the 27-point Action Plan after Islamabad was found fully compliant only on five points. The FATF Plenary will again review Pakistan's case in February next year.