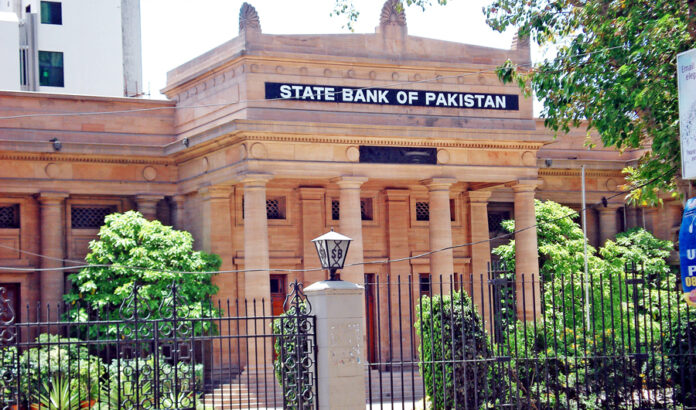 KARACHI: The State Bank of Pakistan (SBP) and the Pakistan Banks Association (PBA) have announced a relief package, amid growing concerns about the potential economic impact of the COVID–19 pandemic, according to a joint statement released on Thursday. 
This package is intended for both households, and businesses, which includes microfinance, SMEs, corporates, commercial, retail, and agriculture. Most changes have to do with relaxations for borrowers, and for lenders. 
The borrowing limits for individuals have been increased for one year. The SBP has relaxed the DBR, or Debt Burden Ratio, for consumer loans from 50 percent to 60 percent. 
According to the SBP, the capacity to borrow from banks for individuals is limited by their capacity to bear the burden of debt, defined in terms of a percentage of their income and known as a DBR. The central bank hopes the new measure will allow about 2.3 million individuals to borrow more from banks in this time of need.
Banks and DFIs can now defer the payment of principal on loans and advances by one year. Borrowers will have to submit a written request to the banks before June 30 of this year. 
However, borrowers will have to service the mark-up amount. The deferment of principal will not affect the borrower's credit history. The total amount of principal coming due over the next year is about Rs. 4,700 billion.
In addition, the regulatory criteria for restructuring of loans have been temporarily relaxed until March 31, 2021. Loans that are rescheduled within 180 days from the due date of payment will not be treated as defaults. Banks would also not be required to suspend the unrealized mark-up. 
The SBP has also increased the overall pool of loanable funds available to banks. To do this, the central bank has reduced the capital conservation buffer (CCB) from the current 2.50pc to 1.5pc. This will enable banks to lend an additional amount of around Rs800 billion, an amount equivalent to about 10 percent of their current outstanding loans. 
The regulatory limit on extension of credit to SMEs has been permanently increased, from Rs 125 million per SME, to Rs180 million. This will allow banks to provide more loans to SMEs, which currently stand at around Rs470 billion. The rationale behind this was that SMEs typically bear the brunt of credit supply contractions during periods of heightened risk aversion.
This relief package was discussed in a meeting between the SBP and the heads of corporate banking on Wednesday. Much of the conversation was a reiteration of points the SBP had made earlier in a meeting with presidents of banks on March 23. 
The SBP has allowed banks to remain open across Pakistan, amidst the lockdowns imposed in Sindh, and the partial shutdown imposed in Punjab. 
At least 50pc of all branches must be open, and more branches can open at the discretion of the Bank. Bank timings will be 10:00 a.m. to 4:00 p.m. from Monday to Thursday, and on Friday from 10:00 a.m. to 1:00 p.m. The bank's call centre and ADC services must be running under all circumstances.
Most branches are operating with critical staff only. The SBP has encouraged digital payments and online banking in the last week, in an attempt to get less people to visit bank branches.