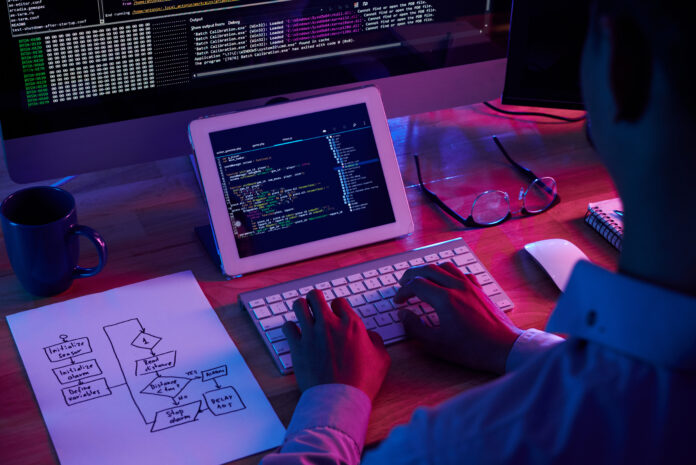 What's in a name? In 1989, Bakhtiar Wain set up an engineering and IT company that focuses on automations. He decided to dub this company as 'Automation and Engineering Ltd.' – keeping in mind the trends of that time, a name well ahead of its time. In 2007, Engro acquired 70% of the company, and thought, this old name simply will not do. It went for an enterprising name of 'Avanceon' – a hybrid of French word 'avance' and English word 'eon', which translates into 'progressing, forever' – though Engro divested back to original management in 2012. A few years later, Avanceon peculiarly named the subsidiary that handles maintenance contracts as 'Octopus Digital'. 
Including its name brands, pretty much everything else is also Avanceon's strong suit. The company has been shockingly good at finding a niche for itself, and then really just excelling at it. It is the only listed company in Pakistan that offers industrial automation, electrical design, sterilization, project management, and consulting services, enjoying a near monopoly in this segment. It is the only listed company on the PSX to hold plenty of international affiliations and memberships. It is even the only company, as far as we can tell, that when it sets five year goals, it actually meets them.
Mohammad Ahmed, analyst at Insight Securities, tried to break down how this came to be in a note issued to clients on June 30. Avanceon's success roughly relied on four categories: a history of results; export growth; local growth; and diversified clientele.
So, to the first topic. In 2013, the company set out an ambitious five year plan to reach its revenue target of $50 million, called 'Highway-50'. And the plan actually worked: by 2018 the company had recorded a backlog of orders worth $56 million, up from $20 million in 2016, and $25 million in 2018. In fact, for the last consecutive four years, the company has consistently beaten its annual forecast of backlog orders. 
Despite the pandemic, Avanceon's business was not affected given a confirmed order backlog of $59 million for 2020, in which $55 million backlog is confirmed from business in Middle East and $4 million from business in Pakistan. This translates into a consolidated revenue of Rs6.5 billion for this year, higher than last year's revenue of Rs4.89 billion, assuming a 65% target realization rate (last year's was 59%), and the rupee at 170 to a dollar. 
The company expects the backlog to double in 2022. 
Avanceon also had a compound annual growth rate (CAGR) of 40% in the last four years, and sales grew by 23%. According to last year's financial statements, Pakistan and UAE sales contributed 52% of all sales.
According to Ahmed, the exports of the company have shown an upward trajectory, as the company has tried to expand the markets it exports to. For instance,  revenue from Saudi Arabia grew by 193% YoY. Together UAE and the USA contribute around 75% of revenues, according to 2019 financials.
Export revenue is expected to remain high, because Avanceon have decided to expand into Africa. Specifically, the company is collaborating with PE Energy, a Nigerian engineering and supply chain management company, for new projects in Nigeria. Already, Nigeria's contribution to revenues stands at an impressive 8%. 
Locally, the company is benefitting from a curious quirk of the Federal Board of Revenue. In March 2020, the FBR floated an invitation for a 'Track and Trace System' on cement sugar and fertilizer companies, which would automate taxes for the next five years, and also allow FBR to monitor production and supply chain data. 
The FBR set out three requirements: the applicant had to have a proven ability to execute projects, with significant experience in handling hardware and software issues, preferably overseas; have a current financial strength of $25 million; and an annual turnover of $50 million. In short, this had Avanceon written all over it. It is a pity that the FBR has currently shelved the planned system, but as Ahmed explains, Avanceon is 'perfectly aligned to capitalize this opportunity when things get smooth in this regard'.
The company has also signed a memorandum of understanding with ParkSol, to provide smart parking to different cities in Pakistan. ParkSol specialises in intelligent parking guidance and parking payments, is present in 40 countries, and is particularly popular in the Middle East. 
"This would enable AVN to innovate and capture local parking horizon with its historical expertise," Ahmed notes. 
The company is also expected to launch the 'Omni Connect' platform under Octopus Digital project in the US during 2020-21.
Finally, the best asset Avanceon has up its sleeve is not parking, but its many, many clients. It has somehow managed to build up in the last 20 years a diversified collection of segments, including oil and gas, FMCGs, Power, Chemical and Pharma. Clients include Suadi Aramco, Unilever, Nestle, Engro Fertilizers, Bayer, and Akzo Nobel. Even if one sector or client crumbles, Avanceon will be well protected. 
And as mentioned before, the company is the only listed engineering and IT company to hold international affiliations. It is the sole supplier to companies like Microsoft, Siemens, and Samson. This is incredibly unique for any automation company in Pakistan.