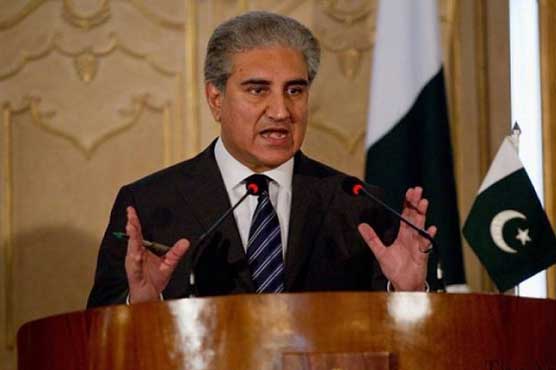 ISLAMABAD: Relations between Saudi Arabia and Pakistan are as cordial as ever and the loan repayment has been made to reduce negative impact that oil prices have had on Saudi economy, Foreign Minister Shah Mehmood Qureshi said.
"The coronavirus pandemic has put a lot of pressure on the Saudi economy. The way oil prices have fallen is a historical fact, it has affected their economy," the foreign minister said while explaining the reasoning behind Pakistan's repayment of $1 billion loan to Saudi Arabia. "They understood our difficulties and we have to understand theirs. We were here for them yesterday and we are here for them today," he added.
On August 5, Pakistan paid back $1 billion out of a $3 billion loan that it secured one and a half year ago from Saudi Arabia, after the kingdom announced reduction in their financial support. China immediately stepped in to provide a $1 billion loan to Pakistan offset any potential negative effects of Saudi Arabia's decision to reduce funding.
Saudi Arabia has agreed in October 2018 to give Pakistan $3 billion in foreign currency support for a year and a further loan worth up to $3 billion in deferred payments for oil imports to help stave off a current account crisis. The agreement came after Prime Minister Imran Khan attended a Saudi investment conference.
Back in 2018, Pakistan's Foreign Office had also said that this arrangement would be in place for three years, which will be reviewed thereafter. Pakistan had received the first tranche of $1 billion in November 2018, second $1 billion in December 2018 and third tranche of $1 billion in January 2019. Prime Minister Imran Khan had twice flown to Saudi Arabia to secure the deal which was touted as a massive success here at home amongst the supporters of the ruling party.