Mitchell's Fruit Farms Limited (MFFL), in a notification issued to the Pakistan Stock Exchange (PSX), has announced the appointment of Naila Bhatti as its Chief Executive Officer (CEO) with effect from September 1, 2020.
MFFL's former CEO Mujeeb Rashid had resigned from his position in July and left the company on August 31.
The newly appointed CEO, Naila Bhatti is an experienced media and marketing professional and has worked in various capacities including chief operating officer for Wikkid Plus, general manager media at Wateen Telecom, and director sales and marketing at the Pakistan Cricket Board (PCB). 
During her time at PCB, she worked closely with Najam Sethi, the former PCB chairman and current MFFL Chairman.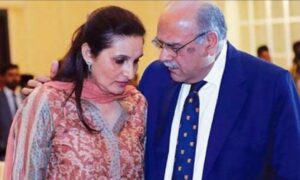 Mitchell's financial performance in recent years has been dismal which saw the company's share price dropping 15.69 per cent over the past year and losses of about Rs415.62 million in the past four years ending December 2019.  
However, during 2019 MFFL's loss decreased to Rs80.1 million from Rs292.62 million in 2018. 
The sustained losses have meant that the company has had to raise tremendous amounts of debt to keep itself afloat, which has seen a consistent decline to dangerously low levels in the company's percentage of equity in comparison to debt. As of December 2019, the company's equity stood at just 9.41 per cent of its total equity and liabilities. 
The incoming CEO's first assignment is expected to be focused on addressing the financial woes of the company. However, critics of Bhatti's appointment point out that she lacks prior experience in managing and turning around struggling Fast Moving Consumer Goods (FMCG) companies. 
Earlier on July 9, MFFL had informed the PSX and its shareholders that negotiations with the prefered bidder Bioexyte Foods Limited for the acquisition of 30 per cent shares of the company had remained unsuccessful.
After the deal fell through the company had appointed Najam Sethi as Chairperson and maintained that it would continue to explore other avenues to raise strategic capital. (Editor's Note: Maimanat Mohsin, who is the wife of Najam Sethi, owns 11.4% shares of MFFL. The Mohsin siblings jointly own 57% shares of MFFL with Mehdi Mohsin alone owning 34.6% of the issued share capital.)
According to sources, the company has decided not to look for another strategic buyer and will instead raise fresh capital to revive the company. Sources also confirmed, that unlike in the past when the company was run by professional managers, now the board with Najam Sethi as Chairman plans to play a more active role in the day-to-day management of the company. "Najam Sethi has brought in his close associate and relatively inexperienced Naila Bhatti as the company's CEO so that he can himself play a more pivotal role in the corporate affairs of the company," a source claimed.
Profit has approached the company's officials, including Najam Sethi multiple times since July, 2020, but they are yet to respond to our queries.