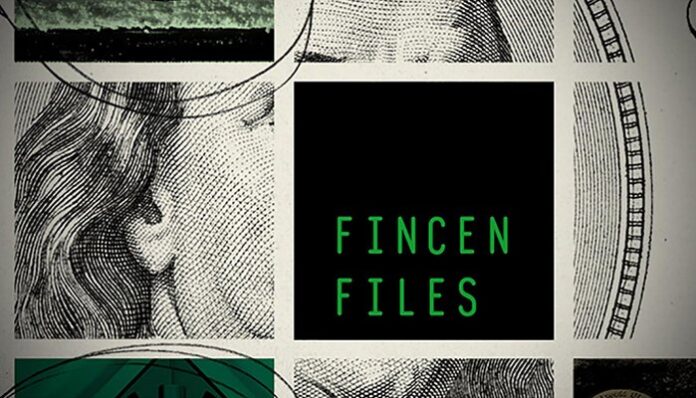 At least 44 Indian banks have been caught carrying our hefty transactions in a set of Suspicious Activity Reports (SARs) filed by US banks with the watchdog, the Financial Crimes Enforcement Network (FinCEN), an investigation by The Indian Express has revealed.
Records released by US Department of Treasury's FinCEN, the Financial Crimes Investigation Network, show 44 state-owned and private banks in India conducted suspicious transactions.  In total, these banks carried 2,000 transactions valued at over $1 billion between 2011 and 2017. Data gathered by the International Consortium of Investigative Journalism (ICIJ) from the suspicious activity reports (SAR) filed by US banks, shows that the flagged transactions carried by the Indian banks could be related to activities such as money laundering, terrorism and drugs.
The development comes after years of India's failed attempts to push Pakistan to the Financial Action Task Force (FATF) blacklist over accusations of money laundering and terror financing.
According to the suspicious activity reports, several Indian banks were involved in the illegal flow of money within and outside the country. These banks include the state-owned Bank of India, Punjab National Bank, Union Bank of India, Bank of Baroda, Canara Bank, HDFC Bank, ICICI Bank, Kotak Mahindra Bank, Axis Bank and IndusInd Bank, among others.
Commenting on the damning report on India's illicit financial activities while speaking to a local media outlet, Dr Shahida Wizarat, Head of Economics Department, Institute of Business Management, said "Pakistan needs to raise this issue at every forum. Islamabad needs to assemble a coalition of countries that have been at the receiving end of India's terrorism to raise this matter before the International Court of Justice, the United Nations and FATF."
Similarly, Prime Minister's Economic Advisory Council Member Dr Ashfaque Hasan Khan said, "Now is an opportunity for Pakistan to highlight the dark side of India. After the eye-opening revelation, India and her allies have no moral authority to blackmail Pakistan."
Records show there are cases where 'suspicious transactions' have been carried out through the international payment gateway of foreign banks, said the paper. In others, foreign branches of Indian banks such as a State Bank of India account in Canada and an account of Union Bank of India in the UK have been used by clients for carrying out part of the transactions in question.
Key to this is the correspondent banking relationship — an arrangement over which there has been growing concern as regulators crack down on secrecy of offshore transactions.
Under this arrangement, one bank (correspondent) holds deposits owned by other banks (respondents) and provides payment and other services to those respondent banks. Through correspondent banking relationships, banks can access financial services in different jurisdictions and provide cross-border payment services to their customers.
In the SARs, the foreign banks have cited a slew of reasons to red-flag these transactions, including "high-risk jurisdiction for money laundering or other financial crimes", adverse media/public information on the client, "unidentified" parties, and the fact that "source of funds and purpose of the transaction could not be ascertained".
Experts also believe China has an important role to play during the crucial meeting of the Asia Pacific Joint Group of the global terror-financing watchdogs, which is now just days away."It is the most opportune time to take this case up at the upcoming FATF meeting.