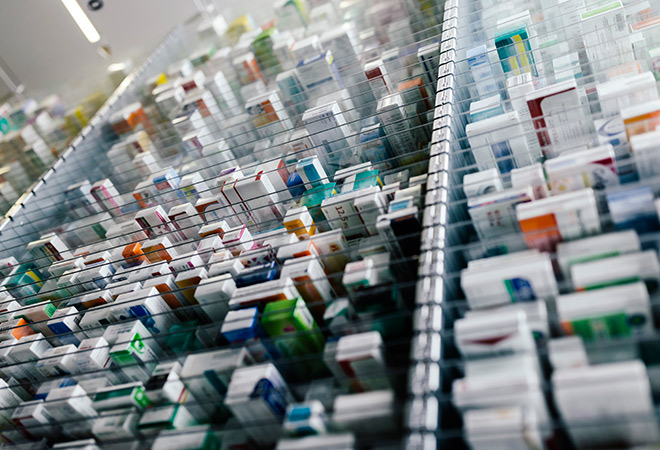 The country's pharmaceutical industry is facing a shortage of raw material needed to manufacture lifesaving drugs since tensions with neighbouring India rose significantly last year.
The raw material is imported from India as it is the only producer of the required raw material.
According to the details, bureaucratic hurdles obstructing the clearance of goods may affect the production of medicines needed to cure snakebites, tuberculosis and cancer.
Pharma Bureau Executive Director Ayesha Tammy Haq while talking to a group of journalists in an online meeting on Saturday said that the issue had come up at local ports.
"Pakistan has a policy to import essential goods like active pharmaceutical ingredients (APIs) for medicines from India despite tensions. However, local ports take three to four months to clear them, which is causing a shortage of medicines in the market. The port authorities clear APIs imported from other countries the very next day, hence, they should also clear imports from India within a day," she said.
Further, she lamented the mishandling at ports due to which the imported raw material was lost several times and pharmaceutical firms had to import the material from India again as it had expired.
It may be mentioned here that although raw material for cancer medicines is possible to import from other countries, it would cost 1,000pc more.
Haq emphasised the fact that already expensive cancer medicines would be out of the reach of most patients if the price of such an import is added to the medicine's cost.
It may also be mentioned here that the government has asked the industry to begin manufacturing APIs imperative for the country's medical needs to promote import substitution and reduce dependency on India.
Commenting on this development, Haq said that it was a plan that would take anywhere between half a decade to a decade to get on ground.
"This is a long-term plan. It may take five to seven years to materialise," she said, adding that industrialists need to make new investments of millions of dollars after the government comes up with a policy in this regard.
The number of multinational companies in the pharmaceutical sector has gone down to 24 from 40 a few years ago. There are around 700 pharmaceutical companies manufacturing and marketing 7,000 drugs in Pakistan.
The industry has also outlined these issues in meetings with high-ranking government officials, who have assured it of addressing them.