The real estate sector in Pakistan has made people into millionaires and it has destroyed families by entangling them in legal battles over land that last decades and generations. The dream of every Pakistani with aspirations of building wealth is to have property. But property in Pakistan has been greatly unregulated and has caused too many too much grief. 
As recently as 2016, there were still problems in this business due to unnecessary taxes and increase in valuation table. Second, due to the government's lack of interest, the country's multi-billion rupee revenue sector was in decline. Real estate offices were closing, people were becoming unemployed, overseas Pakistanis were no longer investing back in Pakistan, and the market was slowing down very quickly. 
It was at this point that the government introduced a great drive to move towards the simplification of the property buying and selling system and the reduction of taxes. It was hoped that this would boost the sector and it would grow exponentially in the near future and create more employment opportunities across the country and more than fifty other industries related to this sector will work. It was also expected that overseas Pakistanis would also invest without fear.
However, the experiment has not given the results that it should have. To try and improve the real estate sector further, last year the government introduced amnesty for investors in the real estate sector. People in the sector had expressed hope that the sector would now improve.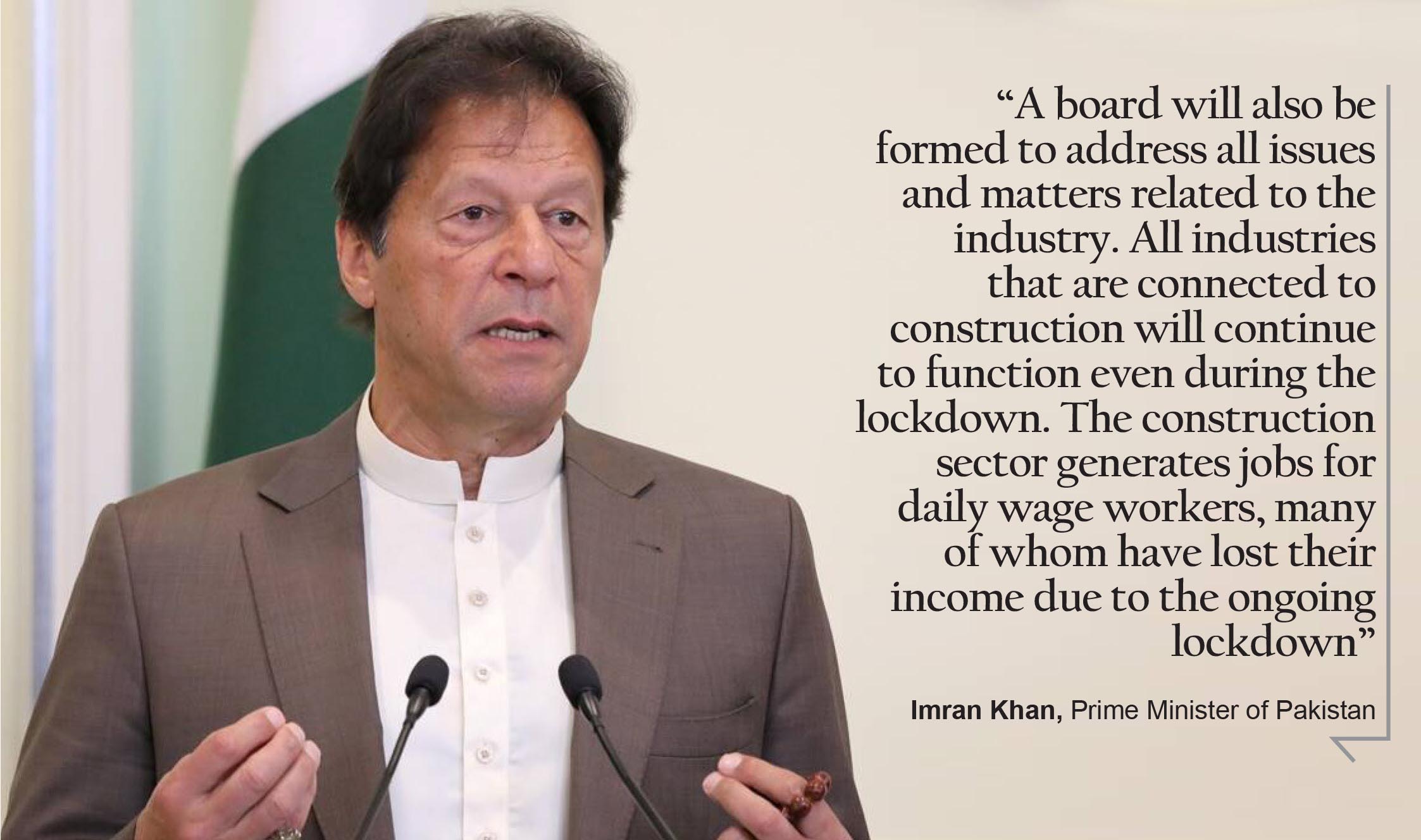 However, a survey conducted by Profit found that the average investor, despite various incentives and subsidies from the government, is still afraid to invest in the sector, largely due to a lack of awareness of the law and growing culture of fraud in this sector. Profit looks at what the amnesty scheme is, and whether it will change anything. 
Article continues after this advertisement
The purpose of amnesty 
In 2016, a Standing Committee of the National Assembly (NA) on Finance and Revenue approved an amnesty scheme for the property sector on Tuesday. According to this scheme, property investors were required to pay 3% tax on the difference between the DC rate of property and prices declared by the Federal Board of Revenue (FBR) in its valuation tables to whiten their untaxed money. This was supposed to be a one-time amnesty.
This had to do completely with the buying and selling of property. The next opportunity for the real estate sector came in May of 2020 last year, when the federal government elevated the status of the construction sector to that of an industry while announcing incentives for investors and businessmen. Why was the government trying to do this? It was the peak of the coronavirus and they wanted to mitigate some of the economic damage the pandemic had caused by giving a boost to the construction sector, now with the status of an industry. 
Under the amnesty scheme, a lot of very attractive and possibly lucrative conditions were set down. All the people investing in the construction sector that year would not be questioned about their source of income. The tax rate would be fixed for the construction sector, and people carrying out construction in the Naya Pakistan Housing Scheme for the poor would only have to pay 10 percent of the fixed tax. Withholding tax was being waived off for all construction sectors except the formal sectors of steel and cement. Sales tax was reduced in coordination with provinces. Any family selling their house would not have to pay any capital gains tax, and a subsidy of Rs 30 billion to be given for the Naya Pakistan Housing Scheme. 
Now, this entire scheme was introduced to get people to step up and invest in construction. And while the scheme was not particularly useful to most people affected badly by the economic crunch, it did foster an environment of economic activity and the possibility of affluent and well to do people making fortunes. But another thing happened – where there is construction, there is real estate as well because you need land to construct on. The real estate sector piggybacked on this amnesty scheme and a lot of people that had been hesitant to invest in property because they were worried about being asked what their source of income was suddenly started investing heavily in property under the amnesty scheme. 
Then in January this year, the decision to extend the amnesty scheme was no surprise. Prime Minister Imran Khan described the extension of the fiscal, monetary and policy incentives announced in April last year to encourage investments in real estate as a 'New Year gift' for the construction industry. According to the FBR, the government has extended tax amnesty, the most controversial part of the package, for investors — builders and developers — for another six months to June 30, as well as the period for them to avail a fixed tax regime to the end of the calendar year.

However, there was a major problem with this. As an editorial in Dawn about the extension in the amnesty scheme pointed out, "While Mr Khan happily informed the nation that real-estate incentives had so far brought in investments of Rs186bn with more projects worth Rs116bn in the process of registration, there are indications that the bulk of new investments has been made in land rather than construction." 
Som examples 
Zaigam Hussain, who is in the real estate and construction business in Faisalabad, told Profit that he was happy with the government's decision to give the real estate and construction sector industry status and that the sector had benefited from the government's considerable attention. "If you look at the government data, the cement sector has more orders than it can handle. The growth of the construction sector in Pakistan is measured by the sale of cement. Cement sales in January 2021 increased by 16.28 percent compared to January 2020. Sales of local cement increased by 23.67 percent and exports declined by 14 percent," he said. 
"The decline in exports is due to an increase in domestic orders over capacity. Billions of rupees worth of machinery has to be imported to increase capacity. Demand for bricks has also increased, which has led to an increase in prices of more than 36 percent. Brick kilns owners are unable to fulfill orders. If we talk about gravel sand, the price has gone up by more than 30 percent due to high demand. The government claims that construction has been given industry status and the progress is being made in more than 40 sectors."
Hussain added that the amnesty, which was due to expire in December 2020, has been extended and  construction projects worth almost RS 186 billion have been registered and about RS 116 billion worth of projects are in the pipeline. This is the same ration that was mentioned and quoted above. 
"The number of projects is growing so fast that more than 250 projects in Karachi city alone are in the process of approval due to lack of time. Employment is growing and it is estimated that building a commercial market on a 1,000-yard plot employs more than 700 people. The construction of thousands of projects is creating millions of jobs. Punjab alone is expected to create more than 2.5 lakh jobs. Land records are being digitized to make it easier for overseas Pakistani to buy and sell. In addition, the banking sector has also supported the construction sector. Lending to the construction sector in Pakistan was less than one percent, which is now being sought to increase. The SBP has required banks to raise the lending rate to the construction sector to five per cent. Moreover, the government has provided home loans to the people at discounted rates and on easy terms through banks. The government has directed the commercial banks to settle the loan application under Naya Pakistan Housing Projects and report it to the government within a month. Similarly, the public is being facilitated by increasing the loan amount and simplifying the terms." 

Saeed Bhai, who is running a real estate firm in Lahore, disagrees that investment despite amnesty here is not safe until the fraud culture in the sector is eradicated. "Buying and selling land and investing in it is such a complex task that sometimes people like us who have been involved in this business for years are deceived. One of the main reasons for this is the rampant business of illegal societies," he says. 
"Investors with an investment of RS 40 million are so humiliated by these illegal societies that they are forced to think what their fault is and not being fully aware of the laws. If we talk about overseas Pakistanis, they still seem reluctant to invest in this sector. It is very difficult to explain to them about any genuine real estate project and they hardly believe in its transparency," he said.
Saeed's point is taken forward by Manzoor Khokhar, a resident of Lahore, who tells Profit that he had an investment of RS 20 million and could not decide in which business to invest the money. Khokhar was confused and then he saw news on TV last year that the government had issued a construction amnesty scheme.
When Khokhar asked his friend what the construction amnesty scheme was, he said that anyone investing in the property would not be asked where the money came from. So, Khokhar began to think that by investing in real estate and construction, he would make RS 20 million in white money and start a business.
"By the time I got home from my office, I had decided that I had to invest in a real estate business. The next day I started visiting different housing societies. A private scheme gave me a reasonable plot rate and I bought the plot by paying cash and happily went home holding the file in my hand. I went to my wife and children and told them the good news that I had managed to get a good plot at a low rate but that happiness did not last long. The next day when I went to my brother, he told me that the society was not approved by the LDA. I asked what it was. So the brother said in simple words that if you build a house on this place, the government can demolish this house at any time and take possession of the land because the government did not allow the construction of houses on the site. I immediately went to the Society's office where I was told that the LDA had applied for approval and the society will be approved soon," he said.
Khokhar added that less than ten days after the incident, a friend told him that a house was being built on the plot he had taken. "When I reached the spot, I found out that the plot had been sold to three more people. When I reached the Society's office, I was told that I would give you a better plot in another block. For four months I kept visiting the Society's office, but no solution was found. I applied to the police station but to no avail. I then went to the FIA ​​with the help of a friend and applied there but there was no hearing. I then applied to the NAB where the matter is still pending." 
Khokhar informed that he hired a mediocre lawyer according to his status and is worried about whether the state will bring him to justice.
"Government measures are meaningless to me. I will believe the government's claims when my sunken money is returned. Almost all of my capital has sunk, but there is still hope in my heart that the government may help millions of people, including me, and get our money back. The law of Pakistan guarantees the return of money including interest in such cases, even the NAB law states that the interest rate should be increased from time to time in the money of the victims and the money should be recovered from the accused and given to the victims. Laws are made in Pakistan but even the best laws have lost their status due to non-implementation," he said.
Khokhar informed Profit in more detail when he asked the lawyer if his money would be refunded? So the first lawyer kept giving him hope but after repeated insistence, he told the truth.
"The lawyer told me that first of all, the owner of the scheme would use tactics to avoid arrest by NAB. Even if caught, he will be released by paying about one-fourth of the total fraud under the NAB's plebiscite law. That is, first of all, you will not get anything and even if you get something, you will get only RS 4 million and that too after many years. The remaining 16 million, you think, drowned. This news was disappointing and surprising for me. I was wondering what kind of a country this is where people cheat so openly and there is no one to hold them. Government ministers appear on TV in a benevolent manner to say that the construction amnesty scheme has run more than 40 industries but are unwilling to talk about the fact that thousands are illegal under the government's nose. Societies are working where the life savings of millions of people are being sunken but there is no one to ask them," he lamented.
"I was thinking that many people have not yet realized that they have been cheated and the NAB is probably unable to take action against them because it could harm the real estate business and it is possible that after five years of the current government, the NAB will get its hands on real estate fraud, by then it will be too late and many innocent people will have fallen victim to the fraud. If the agencies take immediate action, the investments of more people can be saved. During this time I met an expert lawyer of the amnesty scheme and I also came to know that the amnesty for which I had invested RS 20 million was not for residential houses but for commercial projects. When I shared this news with other people who have invested in real estate, I was even more surprised that they also did not know about it because the government deliberately confused the people in advertisements and did not share the clear picture about any package or amnesty. When I asked a commercial project builder why he was building the building, he said I would get amnesty for it but when I asked how to get so he was also ignorant of the method. However, when I will file my tax return, I will tell the government that I invested the money under Amnesty so it should be considered white money," he said.
Majeed Kahlon of Islamabad has a different view on investment in the real estate sector as he believes that the situation has changed a lot and the tendency of people to invest in mega projects has increased in the last one year.
It is a fact that due to Coronavirus many investors had withdrawn their investment from the market and were avoiding new investments but then as the situation started improving Lahore, Karachi, Islamabad, Faisalabad, Rawalpindi etc. In the cities, not only new real estate projects started appearing in the market but also people started investing in them. Now the situation is that instead of investing in big plots, investors are building shopping malls and plazas with joint ventures and it is also a fact that these projects are selling fast. Now where the question of fraud arises, there were frauds in this sector even before the introduction of the amnesty scheme. 
The only difference is that people are now turning to this sector to whitewash their money, when in fact there are many more benefits to investing in this sector. Many of us are still unfamiliar with the culture of amnesty. To get an amnesty, the government has to be informed before starting the project. Amnesty is approved once the conditions are met. After that you will get amnesty if you start every project. It is not that he started the project whenever he wanted and claimed amnesty whenever he wanted. Many people are investing heavily in the amnesty cycle, but most are unaware of its true spirit. If people invest in this sector after a thorough investigation, it is the most profitable sector. 
The real estate business is considered to be as complex as any investment business, as it is very difficult for the investor to estimate property prices and potential profits.For this purpose, it is very important for the investor to have access to accurate statistics of current prices in the real estate market, which is a difficult task as far as Pakistan is concerned. Because the biggest problem of the property sector here is easy access to authentic information. On the other hand, our investors fall prey to the temptations offered by fraudsters instead of investigating themselves. Even now, if people invest carefully in this business, they will not complain about cases like fraud.
Rukhsana Tur, a resident of Lahore's DHA informs that her brother Shahnawaz Tur is an overseas Pakistani and has lived in Oman for the past 20 years.
"When my brother heard about the amnesty scheme introduced by the government, he also thought of investing in real estate here. In the last one year, we have invested in two real estate projects in Lahore and two in Islamabad and now it turns out that those all projects are illegal. Now think for yourself how abusive it is to be treated like this overseas Pakistanis who work so hard to save money by leaving home and sending money to Pakistan to drive the wheel of our economy. The land records system in Pakistan has not yet been fully digitized and my brother is disturbed sitting abroad. Here projects are made first and people invest, then later projects close on court decisions but those always survive who allow such projects to take place and take bribes. In such circumstances, the government may introduce as many amnesty schemes and special packages as it wants, but overseas Pakistanis will think before investing here. Taxation and file work comes much later, here the whole investor's money sinks," she lamented.
Major (r) Rafiq Hasrat, convener of the Central Committee for Construction and Properties of the Federation of Pakistani Chambers of Commerce and Industry (FPCCI), told Profit that the real estate sector has a lot of potential and people are investing heavily in it. have been.
"In the current budget, the government had proposed a 20 per cent gain tax on property and other taxes levied on income above Rs 5 million, up to 35 per cent. After the proposal, there was a fear that investment in the sector would be affected and business people would move their investments to other countries. Obviously, when investment ceases to exist, the jobs of the people involved in this sector will also be lost and the risk of unemployment at a high level will also increase. We had talked to the government on the issue of first taking the stakeholders into confidence for proposals like gain tax, on which the government had accepted our demand and withdrew the gain tax and now again the same old method which had only 10 percent gain tax which was reduced in the second year to 7.5 percent, in the third year to 5 percent and in the fourth year to zero has been proposed," he said. 
Similarly, an issue in this sector right now is the use of Section 203A of the FBR which has also given the authority to arrest businessmen on the basis of suspicion. We demanded that the government take it back immediately. It is also worth mentioning that the second proposal in the current finance bill in which profit more than Rs 5 million will be added to other income and tax will be charged. We also demanded its return from the government. The government should give special rebates to Overseas Pakistanis for investing in Pakistan. The amnesty granted to properties since June has not been extended and could affect investment in the sector. Overall, the sector has grown tremendously in the last one year and people have taken full advantage of the amnesty. At the moment, if you look, every major group is investing in real estate. Of course, we have frauds in this sector due to Patwar Khans, land records and corrupt elements, but in spite of all this, there is a lot of potential in this sector and the investment of billions of rupees is proving this," Hasrat concluded.