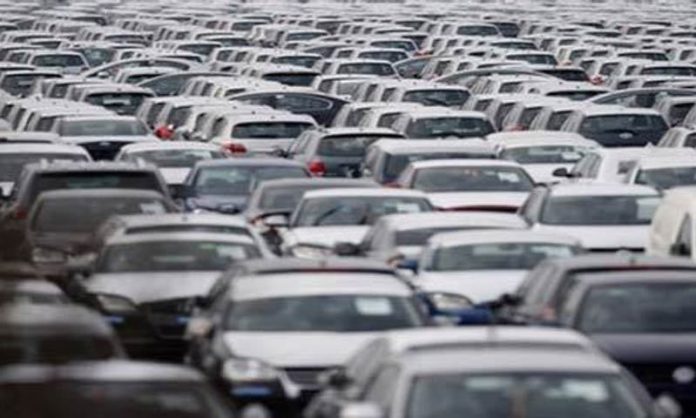 Pakistan Automotive Manufacturers Association (PAMA) has requested the Ministry of Finance to abolish the requirement of 100pc cash margin for the opening of LCs for import of CKDs of automotive vehicles.
In a letter to the ministry on March 3, Director General PAMA Abdul Waheed Khan stated that State Bank's notification ERD/M&PRD/PR/01/2017-16 (dated February 24, 2017) imposed 100pc cash margin requirement on the import of certain consumer items including motor vehicles (both in CBU and CKD condition).
"In this regard, we would like to submit that the automotive industry is just taking strides towards growth, after facing a decline in the last couple of years. The parts import under knock down condition i.e. CKD is an input material for vehicle manufacturing," it said.
"We are supportive of these measures if imposed on import of non-essential items mainly in finished form which in the case of automotive are Completely Built Up units /vehicles (CBUs). The imposition of 100pc cash margin on the import of CKDs (for manufacturing vehicles) has shaken the confidence of foreign investors and will also increase the cost of doing business.
"This measure will give a competitive disadvantage to local assemblers, over the import of used cars under baggage scheme, normally making payment through TT remittances and other channels.
"Besides such measures on CKD import, we fear a drop in sales volume which will adversely affect the revenue to the government as well. We, therefore, humbly request for waiver of the condition of 100pc cash margin on the import of CKDs for local vehicle manufacturing operations," stated the letter.
DG PAMA has also written to Ministry of Industries, Chief Executive Engineering Development Board, and Governor State Bank of Pakistan in this regard.