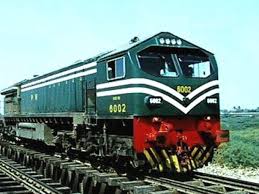 The Pakistan Railways (PR) is expected to generate revenues in the region of Rs40b by the end of the current financial year in June 2017, according to Railways Minister Khawaja Saad Rafique. He stated this while presiding over a meeting at Railway Headquarters in Lahore, and highlighted that PR has undergone major improvements in the last few years. He stressed that the administration was taking all necessary measures for the betterment of the department.
Pakistan Railways generated revenue to the tune of Rs 13.54b during the period of FY 2012-13 from passengers thanks to the addition of new locomotives. He said due to the steps undertaken by the incumbent government, the revenues generated saw a rise of 34.9pc, reaching up to Rs20.36b by the end of FY 2015-16.
The freight sector revenues registered an increase of 81pc in the last four years and have hit Rs10.58 billion during FY 2015-16. Back in FY 012-13, the freight sector had earned revenues of Rs1.98b. The minister also added that the freight operations in 2012-13 were in total disarray and only a solitary train ran from Karachi port back then. And by 2016, the number of trains operating from Karachi port had risen to ten.
Elaborating on the benefits attained via the addition of new locomotives in railways, the Minister stated that locomotive availability had risen to 62pc in comparison to before. The number of locomotives available on an everyday basis has increased to 293 on average from 180 a few years ago, he concluded.