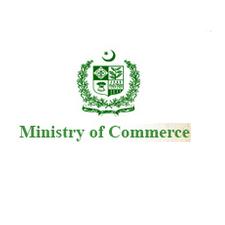 Islamabad: The ministry of commerce is exploring potential international markets to enhance exports, a senior ministry official said on Wednesday.
"We are working to search new trade avenues and markets in different world regions," he said. The official said the new trade policy was focused on improving supply chain, enhancing use of technology and providing competitiveness in a bid to enhance volume of international and internal trade.
The government, he said, was working on a plan to diversify internal trade and improve supply chains, which would ultimately enhance the exports. The official said negotiations were underway for free trade agreements (FTAs) with Turkey, Thailand and Iran, which would be finalized in coming months.
The government would try to reach FTAs with the Latin American countries on the same pattern, he added.
The official said the South American markets had great potential and by taking timely measures, Pakistan could tap them. Argentina, Brazil, Colombia and Cuba had huge import potential, he added.
He said under the Strategic Trade Policy Framework (STPF), diversification of export markets was envisaged through adoption of an outreach strategy for Africa, Commonwealth of Independent States (CIS) and Latin America.
The STPF 2015-18 aimed to enhance annual exports to $ 35 billion, besides improving export competitiveness and making transition from `factor-driven' economy to `efficiency-driven' and `innovation-driven' economy, he added.
The official said during the seventh round of negotiations on FTA with Turkey, both the sides had discussed specific sectors, including textile. The FTA was scheduled to be signed on August 14, which would help enhancing bilateral trade between two countries, he added.
He said Pakistan's major exports to Turkey were denim PET, ethanol, cotton yarn, fabric and rice, garments, leather, carpets, surgical instruments, sports goods and chemicals.