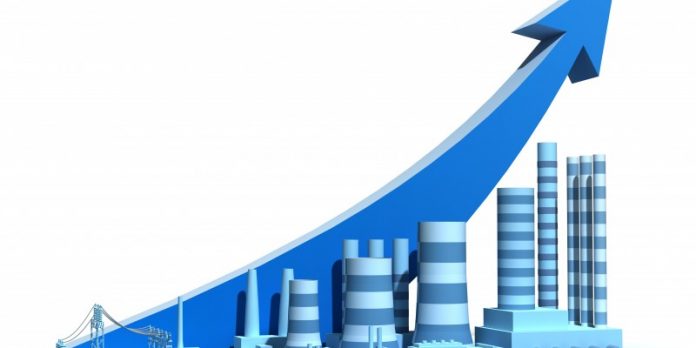 Islamabad: Keeping in view the performance of prevision year, the industrial sector of the country is targeted to grow by 7.3 percent during the current fiscal year (2017-18).
The government has targeted manufacturing sector to grow by 6.4 percent and large sector manufacturing industries (LSMI) to show positive growth rate of 6.3 percent, according to official sources. The small scale and household manufacturing would grow 8.2 percent, construction 12.1 percent and electricity generation and gas distribution by 12.5 percent while mining and quarrying sector is projected to grow by 3.5 percent.
The industry is expected to show vigorous performance in 2017-18, as its various subsectors showed encouraging performance in 2016-17 such as cement, iron & steel, electronics, food & beverages and automobiles, they added. The export stimulus package of Rs180 billion for five manufacturing sectors (textiles, carpets, sports goods, leather, and surgical instruments) is envisaged to enhance production and export earnings.
This package is targeted to increase the profitability in the selected sectors by giving them incentive of tax rebate to increase their export proceedings by 10 percent. Therefore, it is expected that improved energy availability, better law and order situation and lower interest rate will contribute towards achieving the target of industrial sector growth for 2017-18, the sources added.
Meanwhile, LSMI witnessed an impressive 5.6 percent growth during the last fiscal year 2016-17 as compared to output of last year.
The country's LSMI Quantum Index Numbers (QIM) was recorded at 139.29 points during July-June (2016-17) against 131.90 points during same period of last year, according to the latest data of Pakistan Bureau of Statistics (PBS).
The highest growth of 4.18 percent was seen in the indices monitored by Ministry of Industries, followed by 1.22 percent growth in the products monitored by Provincial Bureaus of Statistics (PBOS) and 0.21 growth in the indices of Oil Companies Advisory Committee (OCAC).
On year-to-year basis, the industrial growth increased by 3.3 percent during June 2017 as compared to same month of last year, however, on month-to-month basis, the industrial growth decreased by 6.51 percent in June 2017 when compared to growth of May 2017, the PBS data revealed.