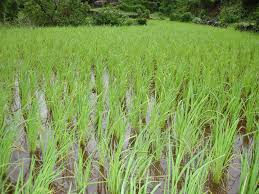 Lahore: Rice growing experts on Tuesday said that the launch of Chinese Hybrid rice in Pakistan would bring revolution in rice production having yield of 18 tons per hectare or more than 150 maunds per acre.
Sino-Pakistan Hybrid Rice Research Centre (SPHRRC) director Professor Mohammad Zubair, said that the new rice variety would help to increase per acre yield for Pakistani farmers and increased export of rice to other countries, including China, in future.
He said that both China and Pakistan were now sowing around 7-8 tons per hectares that is 15 percent more than conventional yield of rice.
The amount of the double-cropping rice is equal to that produced over three seasons in the past, marking a big breakthrough, he said.
To a question he said that Chinese Professor Yuan, is the father of this hybrid rice. He said his discovery of high- yield hybrid rice would help end the food crisis in the globe, which was highly regarded in China and in the world.
Prominent rice scientist and researcher, Professor Dr. Muhammad Iqbal Choudhary said that "father of hybrid rice," Professor Yuan began theoretical research about 50 years ago and continued to set new records in the average yields of hybrid rice plots.
He said that the United Nations (UN) Educational, Scientific and Cultural Organization, the UN World Intellectual Property Organization, the UN Food and Agriculture Organization (FAO) honoured professor Yuan with different titles and awards during the last four decades.
Yuan received World Food Prize 2004 for his landmark achievement for developing the genetic materials and technologies important for breeding hybrid rice varieties, he said.
As the first person to discover fast growth with greater yield and stress resistance he is acknowledged highly.
Meanwhile Punjab secretary agriculture Muhammad Mahmud said that Pakistani scientists, earlier had successfully developed a technology that will help farmers sow rice without water.
As rice is sown with water in abundance in the field, however, the recent development would be helpful for the farming community facing water shortage problem, he added.
Professor Iqbal said that the only way to safeguard the global food supply is to raise the amount of yield per unit area via advanced technologies, including those that focus on water conservancy, fertilizer optimization, soil cultivation and improved seeds.
He said that Pakistan needed to make a massive investment in science and technology for a long period to entertain the desired progress.
Noted environmentalist Dr Maqsood said that the global rice production is likely to fall in coming years due to climate change and its impacts, so it is a high time for Pakistan to avail benefit from the upcoming demand by increasing its rice production through sustainable practices.
To a query he said according to recent studies, climate change and its impacts on extreme weather and temperature swings is projected to reduce the global production of corn, wheat, rice and soybeans by 23 percent.
It is pertinent to mention here that rice is the country's largest export crop (3.8 million Metric Tonnes per annum). The country has more than a thousand rice mills catering to the need of farmers growing 5.54 million tonnes per annum on an area of 2.5 million hectares.
This important crop accounts for 6.7 percent of value added in the agricultural sector, and 1.6 percent of national GDP.
Pakistan enjoys a strong competitive advantage in the export sector due to consumer preference in destination markets for aromatic and long grain rice.