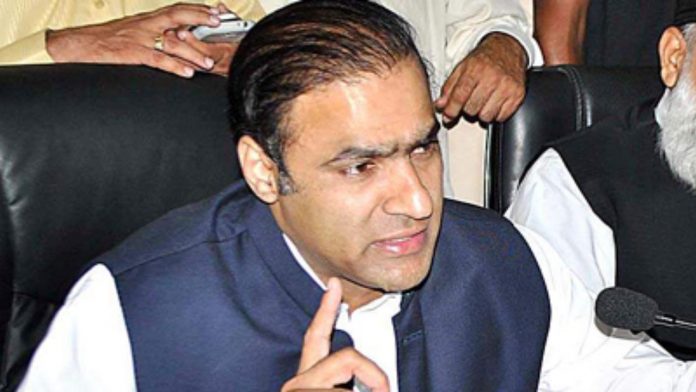 ISLAMABAD: Minister of State for Power Chaudhry Abid Sher Ali Wednesday said that around 5,407 megawatts (MW) additional electricity would be added in the national distribution system by June 2018.
"From June 2013 to June 2017, as many as 6,107 MW of electricity has been added to the system, while 5,405 MW more will arrive during a period from June 2017 to June 2018," he informed the Senate Standing Committee on Energy.
Earlier, the committee meeting, chaired by Mir Israrullah Khan Zehri, was briefed on the Power Division's overall working and performance by the officials concerned.
Giving power generation and shortfall comparison, the officials said in June 2013 average generation of electricity was 11,804 MW with average shortfall of 7,938 MW, almost 67 per cent shortfall of generation, and loadshedding of 10-12 hours was being observed every day.
While, in June 2017 average power generation reached 18,658 MW with an average shortfall of 2,888 MW, almost 15.5 per cent shortfall, and loadshedding was observed only for 3-4 hours in high line losses areas.
They also informed the committee that recovery percentage of 10 power distribution companies had also improved from 89.58 per cent in 2013 to 94.09 per cent in 2017.
The officials said in 2013 the power distribution companies were facing constraints on 102 grid stations, 298 on power transformers and 137 on transmission lines, whereas in 2017 the number of grid station constraints had reduced to 10, at power transformers to 29 and at transmission lines to 27 only.
Among others, the meeting was attended by Senators Baz Muhammad Khan, Mir Muhammad Yousaf Badini, Taj Muhammad Afridi, Hamza, Nisar Muhammad and Muhammad Yousaf, besides Minister of State for Petroleum Division Jam Kamal Khan, secretaries, director general Geological Survey of Pakistan and officials of Oil and Gas Regulatory Authority.