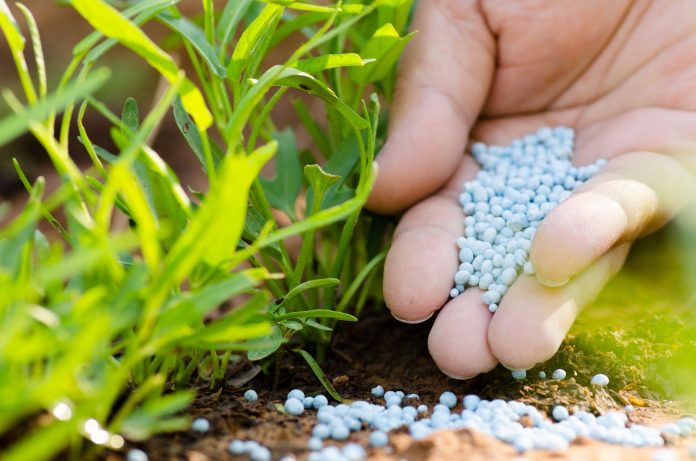 ISLAMABAD: Pakistan earned US$ 26.372 million by exporting fertilizer during first quarter of current financial year 2017-18 against exports in same period last year (SPLY).
According to data released by Pakistan Bureau of Statistics (PBS), fertilizer exports witnessed 100 percent increase during the period from July-September 2017-18 compared to exports in SPLY.
During the period under review, about 120.549 metric tons of fertilizer manufactured worth of US$ 26.372 million exported as compared the exports of first quarter of last financial year.
On month on month basis, the exports of fertilizer from the country also grew by 100 percent in September 2017 and about 33,939 metric tons of the agri-input valuing US$ 7.286 million exported, whereas no quantity of the fertilizer was exported in same month of last year.
Meanwhile, in first quarter the exports of machinery for particular industries grew by 59.33 percent as about 10.840 million was earned as compared the US$ 6.189 million of same period of last year, it added.
In September 2017, the exports of machinery for specific industries grew by 323.65 percent and auto parts and accessories increased by 55.11 percent respectively, the data revealed.
Machinery worth of US$ 3.779 million was exported during September compared to exports of US$ 89,200 of same month last year, it added.
On the other hand, imports of agriculture machinery into the country from July-September 2017-18 increased by 37.26 percent as country spent US$ 32.433 million on the import of agri-machinery against import of US$ 23.639 million SPLY.