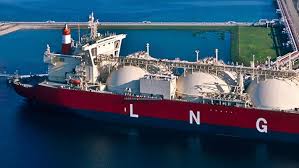 ABU DHABI: Pakistan does not anticipate any more major companies will pull out of the liquefied natural gas (LNG) projects after the exit of Exxon Mobil, a state minister said on the sidelines of an Abu Dhabi energy conference.
"The reason for that consortium to pull out can be within their own financial aspects that would be their own decision," said Jam Kamal Khan, the country's minister of state for petroleum.
"We don't expect any more to pull out in fact investments are increasing."
Exxon Mobil has pulled out of a major project in Pakistan, in a potential blow to plans to boost imports of LNG after years of winter shortages.
Exxon pulled out because it had "issues with partners", particularly the developer, GEIL, one energy official said. Exxon's move leaves in doubt a multi-billion-dollar deal Qatar has already struck with GEIL for the sale of up to 2.3 million tonnes of LNG annually over 20-years.
Differences among the six-member group behind the project in Port Qasim in Karachi mean other companies may also quit and join a rival scheme, which Profit reported last month.