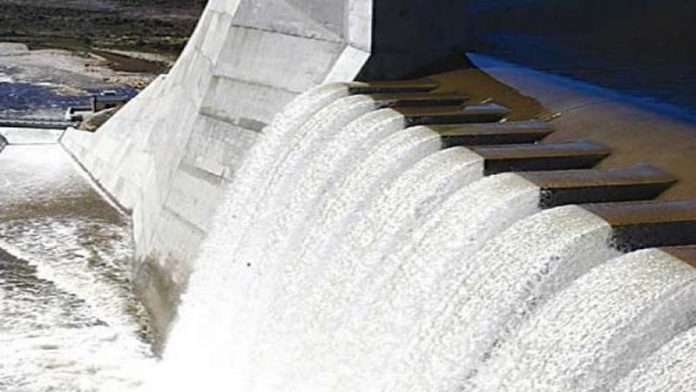 ISLAMABAD: Ex-chairman Water and Power Development Authority (WAPDA) Shakil Durrani on Tuesday urged the Public Accounts Committee (PAC) to call former finance minister Abdul Hafeez Sheikh for his dubious role in deference of executing critical water projects.
The PAC meeting was convened to discuss and find reasons for delays in start of work on Naulong Dam besides the fact that tenders had already been floated, reported a local newspaper.
The matter of placing Rs2b funds in a private bank account instead of disbursing it on Naulong Dam construction was also not brought up during the meeting.
PAC Chairman Syed Khursheed Shah queried as to who was responsible for the delay in start of construction of Naulong Dam, to which Durrani responded "It would be better if the PAC called the former finance minister Dr Abdul Hafeez Shaikh." Besides being finance minister, Dr Shaikh also held the additional portfolio for minister of planning during PPP tenure.
Durrani remarked that Naulong Dam was one of 10 favourite projects of ex-President Asif Ali Zardari and used to call review meetings every two months. He added that Dr Shaikh used to say that do not trouble the president and promised provision of funds.
He further disclosed that whenever he used to meet Shaikh, the latter always said that the country's financial situation was insecure, and no funds could be allocated for Naulong.
Wapda requested for Rs2b from Ministry of Planning and Finance Ministry, which were never disbursed. Durrani refused to deliberate on the inefficiencies of Shaikh, as he had retired from service, he had the freedom to talk about anything who also belongs to the PPP.
Speaking about Mangla Dam raising project which had been completed by Wapda, Durrani said that it required Rs2b for the resettlement of affected population, but failed to receive any funds from the ex-finance minister despite many meetings and requests.
Durrani recalled meeting the then COAS by chance at the airport and told him about the project was facing delays due to lack of funds and promised to help him. Durrani said Rs2b funds were then released within three days.
Initially Durrani had said a non-political person had assisted him in getting the funds, but when PAC pressurized him to reveal the name, he said it was the then army chief.
Due to mounting delays in filing the dam, Pakistan suffered a loss of Rs15b a year alleged Durrani.