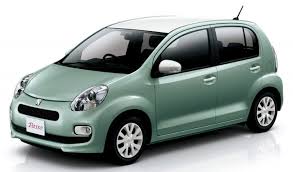 KARACHI: Faisal Kenneth, an Uber driver, has recently received an offer of Rs1.35 million for his 2014 Daihatsu Move that he bought only two months ago for a lot less, Rs1.27million only.
But he turned down the offer because the car's price has increased and the brand new car is now selling at Rs1.4 million at the showrooms in the city, according to Kenneth.
Kenneth's is not the only car that has seen a nearly 10 per cent hike in its price. All imported cars, the likes of Mira, Vitz, Passo, and Aqua to name a few, are likely to see a price hike – which may be as high as Rs150,000 for the 1300 cc variants – if the government imposes a new policy, news of which has already reached the market.
The government has started poking fingers in the lucrative imported, used cars business in the country and has been bringing changes in the procedures of importing vehicles and is also enacting new regulations.
According to market sources, this increase in the price of Japanese used cars may have been due to government's new policy, where they have asked importers to pay their duty bills in dollar terms. For this, the government authorities have restricted the import of Japanese used cars through personal baggage scheme – the current practice.
Under the new policy, the importers will have to use complex 'transfer of residence' scheme to import these used cars. A detailed report on the government's new policy will be published in Profit's November 20 edition.
While there are talks of a new policy, customs clearing agents, who are first ones to have received this news, were found advising people to buy cars immediately if they want to avoid the hike.
According to market feedback, not all dealers seem to be aware of the development and some are still selling at the old prices. For example, a source in the market denied any such price hike saying that there has been an air of uncertainty in the market and there were few buyers.