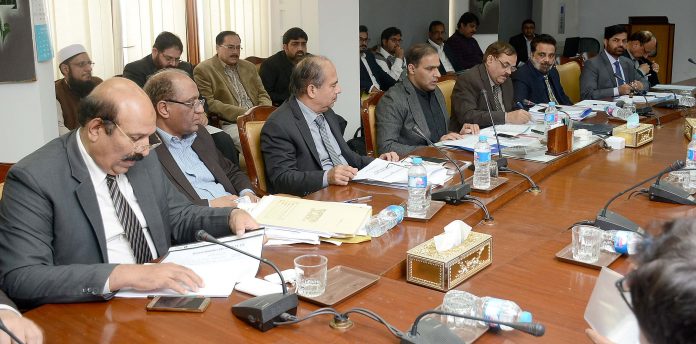 ISLAMABAD: Power Minister Chaudhry Abid Sher Ali has directed the heads of power sector entities to complete their ongoing projects well before time.
He was chairing a meeting on power system constraints held at WAPDA House Lahore, said a press released received here on Friday.
Deputy Managing Director NTDC, CEOs of all Distribution Companies (DISCOs), GM (R&CO) PEPCO and other senior officials of Power Division attended the said meeting.
Highlighting the performance of present government in power sector, he lauded the unending efforts of all concerned quarters to overcome load shedding and mentioned that at present surplus electricity is available in the system.
However, due to certain system constraints and line losses, load shedding is being observed at DISCOs level.
He affirmed that the present government aims to shut down all expensive oil-based power plants to ensure availability of cheaper energy for consumers.
He also apprised that the previous government did not pay heed to rehabilitation and maintenance of old power plants which caused several system constraints inflicting heavy losses.
However, the government has carried out and completed various projects during last four years. Chaudhry Abid Sher Ali said that Ministry of Power identified system constraints, communicated targets to all the concerned departments to initiate up-gradation of the transmission system on a war footing.
He also directed for organising in a series of system constraints meetings being held regularly for monitoring committee comprising the officials of Power Division, PEPCO, NTDC and DISCOs to rigorously monitor the pace of developmental work and ensure timely completion of all ongoing projects. Next meeting of system constraints will be held in December 2017.
He clearly mentioned that officials failed to complete projects within the given date would be penalised. He directed CEOs that honest and dedicated officers should be posted on key posts for completion of projects.
He also expressed satisfaction on energisation of 500 kV Port Qasim Transmission Line and appreciated NTDC and DISCOs for coordinated efforts to overcome the issues of system constraints.