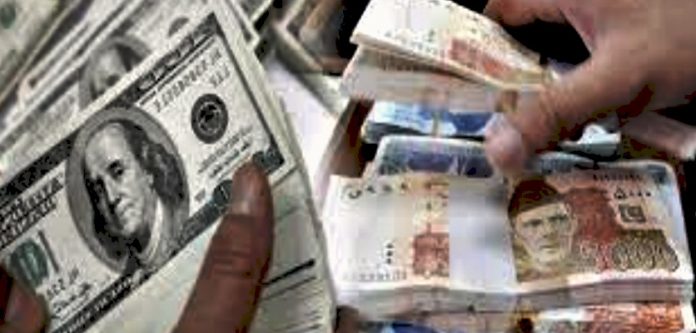 KARACHI: The State Bank's apparent decision to loosen its hold on the rupee, allowing it to drop almost 4 per cent over the past two days, has left investors wondering how much farther it's got to fall. At least a 10 to 15 per cent decline would be needed to revive foreign interest in equities, according to Tundra Fonder AB, a Swedish asset manager that specializes in frontier markets.
"I do not think it is enough'' if the currency stabilizes around the current level, said Tundra Fonder Stockholm-based chief investment officer Mattias Martinsson. "In our discussions with investors and potential investors, 80 per cent of the discussion has been on the currency.''
Pakistan's benchmark KSE100 Index has tumbled 27 per cent from a peak in late May amid a widening current-account deficit, falling foreign-exchange reserves and as the prime minister was ousted over the corruption charges. Foreign funds have pulled a net $ 585 million from the market over the past 12 months, despite MSCI Inc.'s restoration of the nation's stocks to its emerging-markets index in June, Bloomberg said in a report.
The benchmark gauge rose 0.5 per cent as of 12:19 pm in Karachi following a 0.1 per cent increase on Tuesday. It dropped 1.5 per cent on Monday as the rupee tumbled.