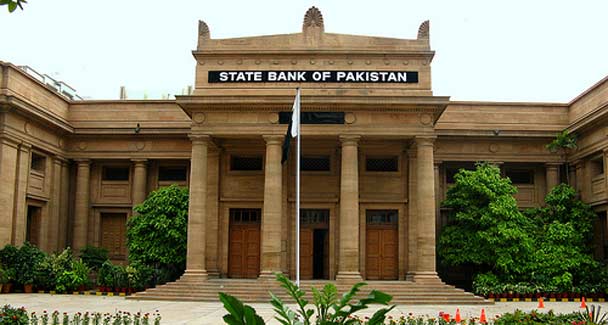 KARACHI: State Bank of Pakistan on Friday released data which disclosed money supply went up 0.83 percent year-on-year during July-January of FY 2017-18, compared with 3.11 percent recorded a year ago.
According to a report in The News, flow of broad money supply or M2 was recorded at Rs121 billion between July 2017 and mid-February 2018 compared against Rs399 billion in same period of corresponding period last year.
The decline in money supply indicates bank lending to private and public sectors is falling, due to decrease in domestic demand.
According to experts, this slow down in monetary expansion is part of a shift. It indicates downtick in net domestic assets (NDA) and net foreign assets (NFA) of the banking system during the period under consideration.
A banking sector analyst said the slow M2 growth highlighted lower govt budgetary borrowing with repayment of loans from private businesses which led to a fall in NDA and NFA, contributing to money supply growth.
The central bank data revealed bank domestic assets declined to Rs482 billion during July-February FY 2017-18 compared against Rs592 billion in corresponding period of last year.
Also, SBP data disclosed the govt borrowed Rs296 billion from commercial banks during July-February FY 2017-18 to finance the budget deficit against Rs629 billion obtained in corresponding period of last year.
Lending of banks to private businesses declined to Rs293.3 billion from Rs305 billion in FY 2016-17.
Fall in M2 growth indicates fall in economic activity and firm liquidity conditions in the market.
Budget deficit was recorded at 3.2 percent of GDP between July 1st 2017 and February 15th 2018 lower than last years figure 3.9 percent reported during July-March 2017 and above 2.2 percent deficit posted in July-December of FY 2017-18.