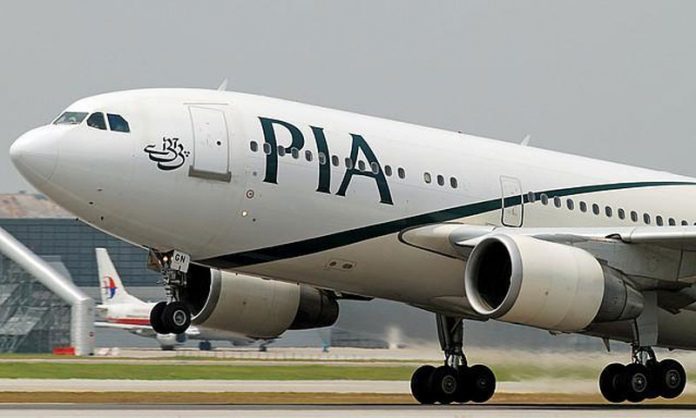 KARACHI: PIA now has additional engineering capacity to perform Check 'A' for A320 aircraft at Islamabad with an aim to achieve significant savings and scheduled convenience. The facility was previously available at Karachi engineering base.
Advisor to Prime Minister on Aviation Sardar Mehtab Ahmed Khan while sharing his views on the occasion said that PIA Engineering Division has earned more than Rs1 billion in a year's time by providing 'A' check to aircraft of other airlines. He said that this engineering capability enhancing program is part of PIA's five-year business plan to reduce losses and be at par with leading airlines around the world.
He said that the airline's restructuring is in its process, streamlined according to the federal cabinet's approval to separate the airline's core from non-core activities. PIA is also in the process to acquire wide-body aircraft on dry lease rather than having aircraft of wet lease.
Mehtab Abbasi also inspected the A320 aircraft and directed the officials to maintain the cleanliness of aircraft cabin and seats and to provide best-in-class services to the passengers.
While appreciating the performance of engineering personnel, he said that the division earned a substantial amount of nearly Rs1.4 Billion during 2017- 2018 and this shows their commitment and dedication to the betterment of the airline. He said that the officers and staff of the engineering division will be offered incentive packages.
President and CEO PIA, Musharraf Rasool Cyan said that on the instructions of Advisor to Prime Minister on Aviation, Mehtab Ahmed Khan, PIA Engineering was assigned the task of having 'A' check capability at Islamabad and Lahore stations after Karachi. PIA engineering, within a short span of time, acquired the capability at Islamabad and soon will have the same at Lahore. He said that with signs of positive results, PIA will no doubt celebrate its turnaround in the near future.
The ceremony was also attended by Chairman PIA, Irfan Ellahi, Chief Technical Officer PIA, Amir Ali, and senior officials of PIA and Civil Aviation Authority.