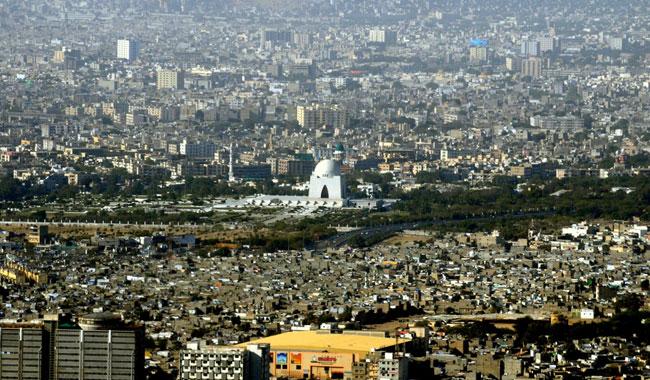 LAHORE: Karachi, Pakistan's biggest city, needs $9 to $10 billion financing over a period of 10 years to meet its infrastructure and service delivery requirements, according to the World Bank (WB).
The WB on Tuesday released a report titled "Transforming Karachi into a Livable and Competitive Megacity: A City Diagnostic and Transformation Strategy" which stated that Karachi needs $9 to $10 billion to meets its requirements related to urban transport, water supply and sanitation and municipal solid waste management.
Despite being the largest metropolitan city of Pakistan, Karachi over the last decade has experienced a substantial decline in its living standards. Issues like non-delivery of basic services such as water, electricity, and sanitation are prevalent, along with non-existent or substandard public transport/infrastructure and the widespread problem of land contestation. The crime rate is also high in Karachi, with some parts of the city considered as no-go areas since decades.
The WB report attempts to identify and quantify the requirements to bridge this service delivery gap and proposes policies and pathways to transform Karachi into a more liveable city.
The agencies responsible for the governance of the city have unclear roles and poor coordination among themselves. Similarly, the local governments are not empowered enough to effectively carry out the municipal functions needed to run a city. The provincial government retains many of these functions with itself and the local governments are entirely dependent on the provincial government for their financial requirements.
Building inclusive, coordinated and accountable service delivery institutions, leveraging on Karachi's economic, social and environmental assets and greening Karachi for sustainability and resilience are some of the pathways laid down in the report for a better future of the city.