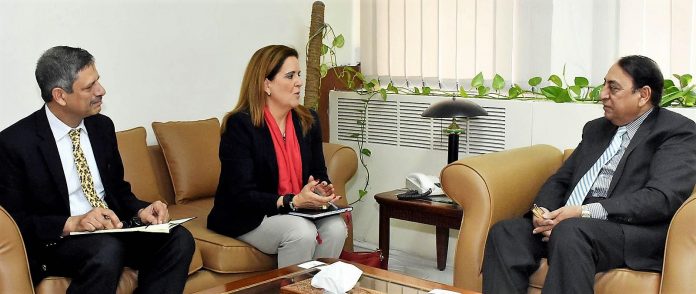 ISLAMABAD: Newly appointed IMF Resident Representative to Pakistan, Maria Teresa Daban Sanchez called on the Minister of State for Finance Rana Muhammad Afzal here on Wednesday.
The minister welcomed the IMF representative and wished her a successful tenure in the country. He had an exchange of views with her on the current macro economic situation in the country and said all efforts were underway to keep up the momentum of economic growth.
Maria Sanchez lauded the efforts of the government for improving the security situation in the country which has given a boost to economic activities and enhanced confidence in the business community. She also appreciated the government's endeavours to increase exports and subsequently bring down the trade deficit.
During the meeting the IMF representative also discussed the spring meetings of the IMF and World Bank scheduled in April. She thanked the minister for the warm welcome and expressed the desire to work in close cooperation with the government during her term.