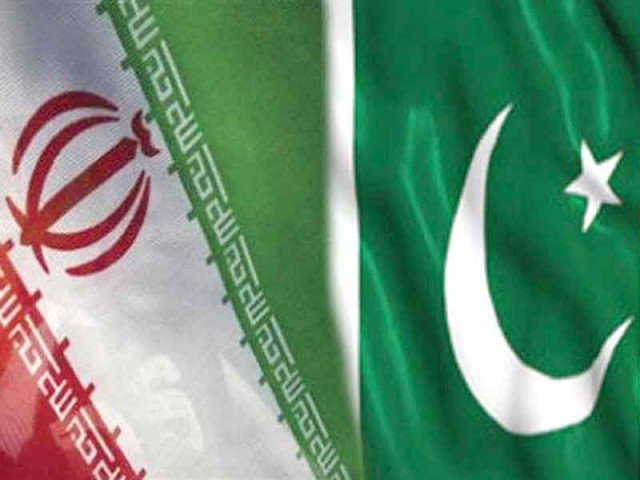 ISLAMABAD: The fourth round of the Free Trade Agreement (FTA) between Pakistan and Iran is to be held in April when a high-level delegation from Iran is scheduled to visit Islamabad.
Sources told that a high-level Iranian delegation will visit Islamabad to hold talks aimed at making advancement on FTA. ''This time we are hoping that talks on FTA would be fruitful", they said. Notwithstanding the fact both countries have signed a Memorandum of Understandings (MoUs), but there is need to take practical measures to promote trade ties.
They said that although the MoU are signed, they have not been implemented, and now, there was a need to implement MoUs in letter and spirit. There are some hurdles from Iranian side as non-tariff barriers are high, sources said, adding there was a need to abolish non-tariff barriers and road tax to encourage Pakistani businessmen. They said the provision of maximum relief to our businessmen and traders was amongst the top priority of the government of Pakistan.
Sources said that if Iran agreed to open its branch of Mili bank in Karachi, then it would help overcome many issues. Iranian banking channel was functioning in India since long while Indian Bank Union of Calcutta has continued to function during sanctions.
Moreover, one Turkish, two UAE and one Chinese bank have continued working in Iran during the bans imposed by the United Nations. These banks have been working for transactions for oil payments as well as other sectors while the US has turned a blind eye towards these banks.
They said the Pakistani banking sector was reluctant to open branches in Iran due to fear of fines or unseen international pressure. During recent talks between two countries, both countries failed to resolved banking channel issues, they disclosed.
Talking about the recent Iranian trade delegation's visit, they said two drafts were prepared during the delegation's visit to Islamabad while accords were signed between PSQC and Iran's ISRIC. 'We acceded the Iranian standard and demanded the same in return", they said.
Sources told there was also a disparity in trade volume between the two countries as Pakistani stance was that trade volume is $318 million while Iran says it was $1 billion. Smuggling or third-party deals could be a reason for this disparity. Residents of Quetta and Chamman sell out their luggage and receive money from Iran and this record was not available owing to lack of banking channel, and hence, proper transparent documentation.
The head of IPO Iran Mir Hadi Saeedi also expressed his desire to open a branch of Mili Bank of Iran in Karachi but the State Bank of Pakistan (SBP) has not allowed it, they told. 'We are optimistic that a lot of things would be finalised in the upcoming meeting to be held in April between both countries and there would be a breakthrough in FTA", sources said.