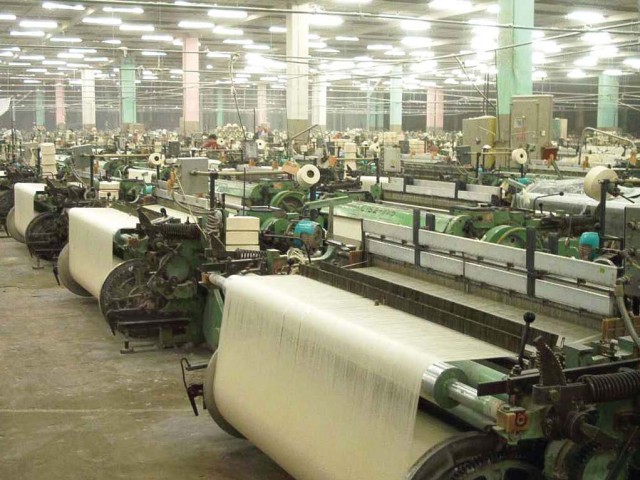 KARACHI: Pakistan textile exports increased by 7.2 per cent Year on Year (YOY) in February 2018 to $1.1 billion primarily led by an increase in non-value added exports which posted an YoY increase of 17.4 per cent and a MoM increase of 13 per cent to $299 million.
As per the latest data released by Pakistan Bureau of Statistics (PBS), cotton yarn exports witnessed a substantial increase of 54.7 per cent MoM in February 2018.  Analysts believe that Indian and Bangladeshi textile mills were the main buyers of cotton.
Cumulatively, in July-February 2017-18 exports were recorded at $8.8 billion as against $8.2 billion in the corresponding period last year. Local cotton prices have increased to Rs7,500 per maund in March 2018 compared to Rs 6,900 per maund in February 2018 on the back of news of a shortage of water in Punjab and Sindh during the cotton sowing season.
Moreover, the Pakistani rupee depreciated against the United States (US) dollar by 10 per cent cumulatively from June 2017, bringing good news to textile exporters as there competitiveness against other regional players will increase.
However, government's decision to roll back the incentives given to exporters are expected to increase raw material cost which will be a setback to textile exports.
Trade deficit during the month stood at $2.90 billion, up 6 per cent YoY and down 20.4 per cent MoM due to rising exports and less working days during the month of February.
Exports for the month of February 2018 settled at $1.90 billion, up by 16 per cent YoY while imports grew by 10 per cent YoY to $4.80 billion.
Analysts expect imports to remain under pressure as Pakistani rupee depreciated against green back by more than 4 per cent in the month which may stress imports and stimulate exports.
During July-February 2017-18, trade deficit clocked-in at $24.25 billion, up 21 per cent compared to $20.09 billion in the same period last year. The adverse trade balance was a result of high dependency on imports which went up by 17 per cent YoY in July-February this year to $39.10 billion.
Major import drivers were the transport sector (up 44 per cent YoY), petroleum sector (up 30 per cent YoY), textile sector (up 21 per cent YoY) and metal sector (up 14 per cent YoY).
Meanwhile, exports rose by 12 per cent YoY to $14.85 billion during July-February 2017-18 on account of growing rice exports (up 24 per cent YoY), 5.88 per cent YoY increase in sugar exports, 34 per cent YoY increase in chemical and pharma products, and 13 per cent YoY increase in knitwear.
Analysts expect sugar exports to aid total exports going forward on account of buffer stock availability, rebate on exports available to sugar manufacturers and the arrival of excess sugarcane in Pakistan compared to last year. As of now, sugar exports have contributed $279 million to the national exchequer during July-February 2017-18.