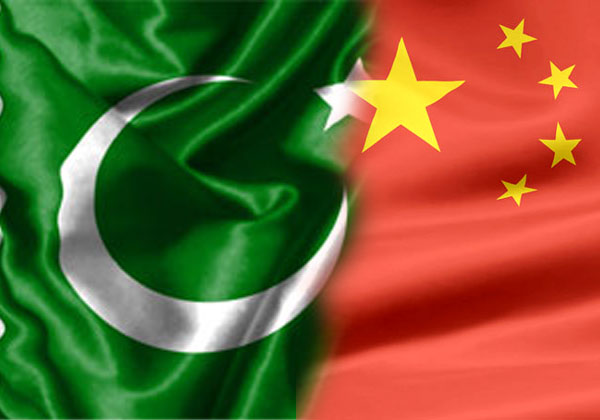 ISLAMABAD: The Federal Board of Revenue and Commerce division are said to have clashed over the China-Pakistan revised Free Trade Agreement (FTA).
This information was shared by well informed sources in the Commerce division, reported Business Recorder.
The domestic industry has claimed the FTA with China has already destroyed its business. In this regard, Commerce Division has already initiated a dialogue with domestic industry on directives of Prime Minister Shahid Khaqan Abbasi.
Also, representatives from Federation of Pakistan Chambers of Commerce and Industry (FPCCI) shared their worries over this activity of the commerce division with Commerce Minister, Pervaiz Malik.
The sources told commerce ministry had started a consultative process with stakeholders in its midst. It was reported during the first day of the meeting that an FBR official started lobbying against CPFTA.
The official said during the second phase of negotiations regarding CPFTA, the Chinese side agreed to address worries of the Pakistani domestic industry but failed to honour their pledge despite a written agreement.
The FBR official also said the revised CPFTA would be ruinous for the domestic industry if tariffs were further decreased.
He alleged the Commerce Ministry hadn't done their job properly and the Chinese side wasn't providing any extra benefits besides those being given were on a reciprocal basis.
Another stakeholder shared 57 items on which China intends to give lower duty under Non-Tariff Barriers (NTBs) highlighted the protection measures agreed during the first phase are being considered invalidated by Pakistan, how could such concessions be justified, he argued.
A commerce ministry official shared the tax regulator had started a media campaign after being embarrassed at a meeting presided over by PM Shahid Khaqan Abbasi.
He added the tax regulator had accused the Commerce Division of not taking business community into confidence, which was wrong as the former had heavily engaged the local industry.