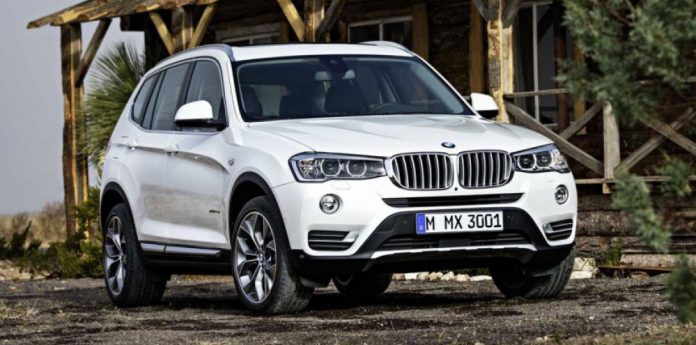 NEW YORK: Demand for sport utility vehicles in the United States is booming, but the number of new models vying for a share of that market is growing even faster, threatening the fat profits automakers have enjoyed.
At the New York Auto show this week, automakers will unveil another flock of SUVs ranging from a revamped Toyota RAV4, Toyota Motor Corp's top-selling model in 2017, to flashy new luxury Cadillac and Lincoln SUVs. Premium brands such as Fiat Chrysler Automobiles NV's Maserati that once dealt exclusively in low-slung sports cars are getting into the game.
"I think everyone has read the same tea leaves – right now there seems to be insatiable demand," said General Motors Co's Johan de Nysschen, referring to SUVs and crossovers.
De Nysschen, the head of GM's Cadillac luxury division, said on Wednesday while standing next to the brand's new XT4 crossover model. "Everyone is going into these segments with compelling new entries," he said, "and that means there are going to be winners and there are going to be losers."
He added: "We aim to be amongst the winners."
According to data from automotive consultancy LMC Automotive, by the year 2023 there will be 90 mainstream SUV and crossover models on the U.S. market, as well as 90 luxury models, compared with the 2017 levels of 65 mainstream SUV and crossover models and 53 luxury models.
Premium automakers like BMW AG and Mercedes Benz and Volkswagen AG's Audi brand are expanding their U.S. sport utility vehicle plants.
U.S. sales of mainstream and luxury SUVs and crossovers alike have more than doubled since 2010 and rose 5 percent and 7 percent, respectively, last year – even though overall industry sales declined 2 percent in 2017.
LMC Automotive forecasts that growth will slow for SUVs and crossovers in 2018 and every year through 2025, even as the number of models on the market is set to rise.
Over the next few years millions of nearly new SUV and crossover models will come off lease and return to market, providing cheap competition for new models.
Around 40 percent of the roughly 4 million nearly new vehicles that will come off lease in 2018 in the United States will be SUVs and crossovers, rising to 44 percent in 2019 and 47 percent in 2020, according to Cox Automotive forecasts.
Faced with more competition in a slower-growing market, automakers will likely be forced to resort to consumer discounts to boost sales, which will cut in to profit margins.