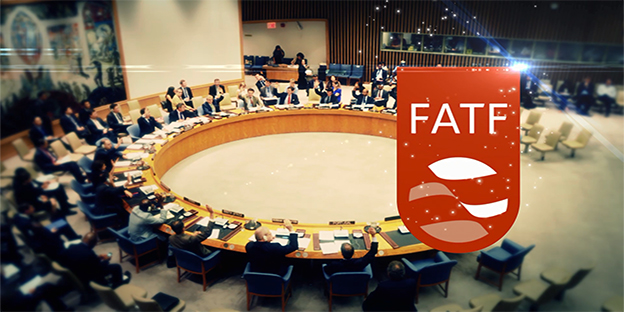 ISLAMABAD: Financial Action Task Force (FATF) in a letter addressed to the government has expressed worries over the recently introduced tax amnesty scheme and said it had not sought go-ahead from it.
This was revealed by sources in the finance ministry, reported Express Tribune.
This tax amnesty scheme introduced by the government also faces stiff opposition from the Federal Board of Revenue, sources in the tax watchdog revealed.
The tax regulator has voiced concerns over offering amnesty on domestic assets and revisions in tax structure for individuals, Association of Persons (AOPs) and realty sector.
Interestingly, the Prime Minister Shahid Khaqan Abbasi didn't extend an invitation to the top officials of FBR for the press conference in which this tax amnesty scheme was announced.
Also, Dr. Miftah Ismail Adviser to PM on Finance corroborated that FATF had expressed concerns over the tax amnesty scheme launched by the government on April 5th.
He added that the legal team had reaffirmed him that the tax amnesty scheme was in line with global standards on anti-money laundering and there was nothing to be worried about.
Dr. Ismail stated the PM had proclaimed there would be no immunity from prosecution under the Anti-Money Laundering Act 2010 for those availing this tax amnesty scheme.
And next month, the country needs to file an action plan with the FATF to be removed from its global terror financing watchlist in June.
After the FATF gives go-ahead to this action plan, a formal proclamation would be made of placing Pakistan on the grey list.
In case of failure to submit the action plan, the FATF has the choice to place the country on its blacklist which would have a worse impact than being put on the grey list.
On the other side, sources in the tax regulator said the PM had announced the amnesty package in a hurry without undertaking a proper plan.
They added, the tax regulator, PM's office and Finance ministry favoured the off-shore tax amnesty scheme.
Also, they shared the tax regulator didn't back the tax amnesty offered on local assets and FBR had voiced serious concerns over rollback of realty sector tax reforms.
And the tax regulator didn't favour a major cut in income tax rates for individuals and AOPS, sources said.
The FBR believed the real estate was a provincial domain and the federal government didn't have the right to purchase a property.
Because of this constitutional problem, the tax amnesty could be challenged in a court of law, they said.
They added there was no ambiguity regarding which federal body would overlook and purchase the properties if the property owner declares its value below market price.
According to a source in the FBR, the government failed to take the risks into consideration before announcing this tax amnesty package.