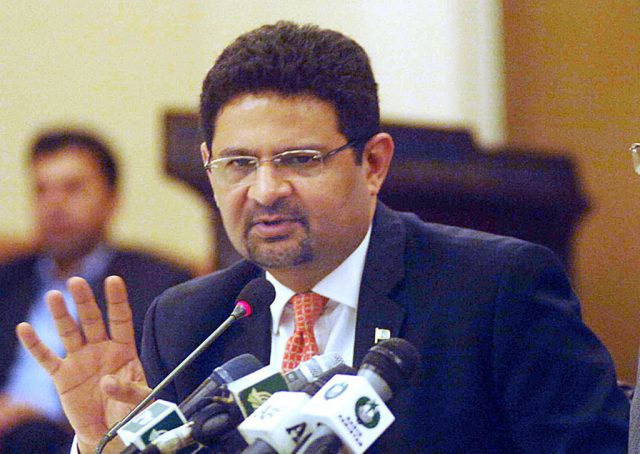 ISLAMABAD: Adviser to Prime Minister on Finance, Dr. Miftah Ismail is scheduled to visit the U.S from April 18th on a three-day visit to gauge the sentiments in Washington days before the budget is unveiled on 27th of this month.
Dr. Ismail will be attending the spring meetings of the International Monetary Fund (IMF) from April 18th merely days before the unveiling of the budget, reported Express Tribune.
With the incumbent government's tenure scheduled to end by the first week of June, the forex reserves are forecast to reach critically low levels because of a widening current account deficit.
Also, the picture on the external front for Pakistan isn't as rosy too, it is facing a gap of around $8 billion to meet its immediate international obligations, sources said.
Independent analysts and economists have predicted that Pakistan would ultimately seek another bailout from the IMF, due to deteriorating external finances and dwindling forex reserves.
Also, Mr. Ismail corroborated he would be visiting the U.S to attend the spring meetings of the IMF and the World Bank.
But he openly rejected the perception, that he would seek bailout talks with the Washington-based lender and reiterated that there was no plan to get an IMF programme currently.
However, sources said the main aim of Dr. Ismail's visit was to determine the sentiments of the IMF management and the U.S Treasury.
In its post-monitoring report issued in mid-March by IMF, it projected the country's gross financing requirements at $24.5 billion for FY 2017-18 and $27 billion for FY 2018-19.
Previously, it had been reported Pakistan had reached out to close friends China and Saudi Arabia to provide it with $6 to $8 billion in form of cash grants to avoid it going to the IMF for a bailout.
The friendly nations had been asked to provide these funds to ensure smooth functioning of China-Pakistan Corridor (CPEC).
Not only would this provide breathing space to the government, but these funds could be utilized to keep them as safe deposits in the State Bank of Pakistan (SBP), permit import payments in Pak rupee and allow oil imports at deferred payment.
According to sources, the finance ministry would be better placed to hold consultations with the IMF during next Article-IV meetings, which could take place in a few months' time.
And presently the top-most bureaucracy of the finance ministry faces a dearth of experienced senior team members and are unable to handle the complex external and fiscal challenges.