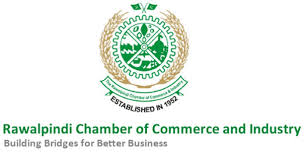 RAWALPINDI: Rawalpindi Chamber of Commerce and Industry (RCCI) will hold a business opportunity conference in Belgium on May 8.
The RCCI President Zahid Latif Khan while talking to the media on Sunday said, the aim of the conference is to promote Pakistan's soft image apart from improving the trade relations between the two countries.
The business-to-business meeting will be held on the sidelines of the conference, he added.
In this regard, he said all the arrangements have been completed. He said the RCCI has been organising conferences in the country and abroad from time to time to attract the business community.
Industrial products, pharmaceutical, garments, leather products, health, information technology (IT), poultry and furniture will be displayed on the occasion, he added.
He hoped that the conference would help to tap in European Union markets.