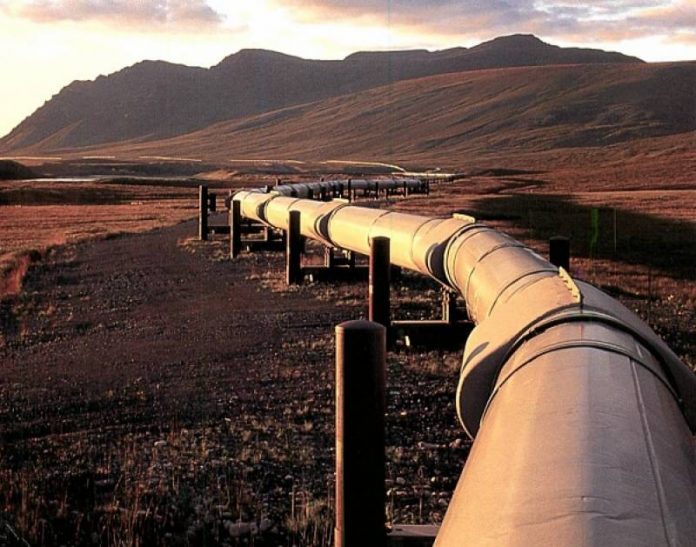 LAHORE: The Turkmenistan-Afghanistan-Pakistan-India (TAPI) pipeline groundbreaking ceremony has been postponed for a few months due to delay in execution of civil work that was set to be concluded by end of December 2017.
Keeping in context the incumbent government's tenure is set to end on May 31st, those linked with the project are keen to get the groundbreaking ceremony conducted during the interim government's time, said a senior official of Inter-State Gas Systems (ISGS), reported Dawn.
The official stated they were interested in performing the groundbreaking of their side of the project in the current month as Prime Minister Shahid Khaqan Abbasi had also expressed his keenness.
However, he added halting the groundbreaking ceremony was decided upon and would be carried out during the interim government's tenure.
The official declining to be named said this decision had been taken to avoid any unforeseen impression that the current government was doing this during its last days.
Previously, the groundbreaking ceremony on Pakistan's side was set to be held in December 2017, but the work couldn't be commenced because of several reasons including non-completion of some preparatory works, route, geotechnical, radar survey.
However, Afghanistan conducted its part of the groundbreaking ceremony and commenced the civil work two months before.
The official reiterated they were not behind schedule as a geotechnical report, radar and aerial topographic surveys were almost complete.
He shared the project experts and contractor had been deployed to the groundbreaking sites of Chaman and Quetta in Balochistan and were carrying out work.
The ISGS official said they were fully prepared for the groundbreaking and starting the civil work from their side and there was no problem regarding the provision of funds for this project.
As per the real schedule, the groundbreaking ceremony was to be held in February or March and hereafter the initiating of the civil work was to be done in April.
But taking into consideration the incumbent government's tenure was set to conclude by end of May, it was decided to perform the groundbreaking ceremony by end of June or mid-July when the interim setup would be in power.