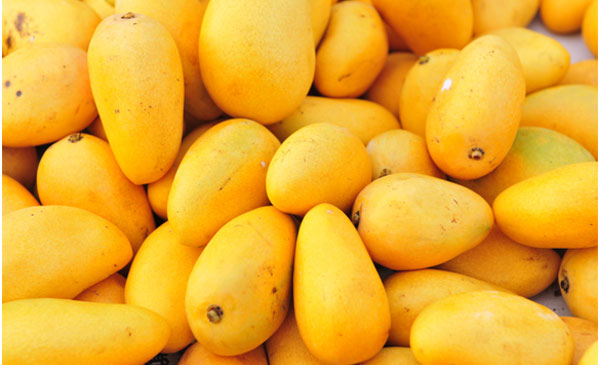 ISLAMABAD: The export of mangoes from Pakistan would commence from May 20, 2018, during the current season while the export target of mangoes has been set as 100,000 metric tons. Pakistan expects a generous revenue through the export of mangoes keeping in view the devaluation of the currency against the dollar coupled with the export of mangoes during the fasting month.
According to market sources the production of mangoes, however, is expected to less than 35 per cent due to the negative effect of the acute shortage of water and global warming.
FPCCI Vice President Waheed Ahmed who is also patron-in-Chief of Pakistan Fruit and Vegetable Exporters, Importers and Merchant Association (PFVA) and a leading exporter, claims that the CPEC route this year would also be utilized for the first time to export mangoes to China.
For the first time, 500 to 2000 tons of mangoes export to China via CPEC route is anticipated whereas China can emerge as a big market for Pakistani mangoes once it's fully developed. Around 20,000 tons of mangoes could be conveniently exported to China while 150 tons of mangoes is to be exported to Japan.
Mango promotions in China, Maldives, and European countries would be held during this year to further enhance the export of mangoes. Iran is also an important buyer, however due to unprecedented devaluation of the Iranian currency; the exporters are not expecting to get a good return value of their exports.
According to him the foreign exchange of $95-100 million would be generated by attaining the export target of 100,000 tons. The Pakistani mango would be part of an essential menu for millions of Muslim fasting around the world while it's export during the holy month of Ramzan would be an added advantage for the export. The Gulf countries, United Arab Emirates, Saudia Arab and European countries would be major buyers of Pakistani mangoes, however, queries in abundance from Chinese buyers are pouring in, expressing keen interest for import of Pakistani mangoes.
According to experts, climate change and global warming are serious potential threats to the production of mangoes and due to its negative impact, the overall production of mangoes was 50 per cent less than last year while it's continued negative impact is anticipated to lead to 35 per cent lesser production.
Due to acute shortage of water, mango orchards in Sindh which includes Hyderabad District, Tando Al- yar, Mirpur Khas are to be severely affected. The same goes to Punjab where the overall production of mangoes is anticipated to less by 30 to 50 per cent in mango growing areas including Muzzafar Garh, Multan, Rahim Yar Khan, and Shujabad. Simultaneously with lesser production, the smaller size of mangoes is also of great concern to the exporters. Due to increase in demand and shortage of supply this year, the wholesale price of mangoes is expected to increase from Rs2,400 to Rs3,000 per 40 kg.