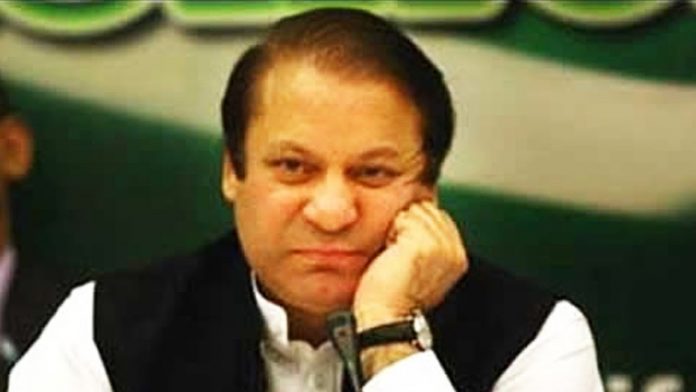 ISLAMABAD: As the Pakistan Muslim League Nawaz (PML-N) led government ends their tenure in power today, the overall performance shows a rather bleak picture, despite tall claims of an economic revolution in the country. Moreover, high fiscal slippage, falling reserves, a devalued currency and ever-increasing debt are major factors that can potentially reverse all economic growth in the last five years.
Contrary to the achievements claimed by the government, it made in five years, data related to major sectors including tax administration, international trade, public debt, energy, and state-owned enterprises, reveals major failures of the incumbent government.
Moreover, the government has failed to deliver on the reforms and changes it promised back in 2013 when it came into power.
DEBT AND LIABILITIES: Contrary to claims of delivering economic freedom and ending the trend of begging for loans, as announced by former prime minister Nawaz Sharif before general election 2013, the PML-N led government borrowed record loans of over $31 billion during their five-year tenure surging Pakistan's external debt and liabilities to a record-shattering figure of $91.8 billion at the end of March 2018. The current government's tenure saw an increase of 50 per cent or $31 billion in terms of borrowing in the past 5 years.
Out of the total $91.8 billion the government's public debt, including the foreign exchange liabilities, reached $76 billion. In 2013, before the current government took over, public debt stood at $53.4 billion.
Data suggests that the outgoing government has, so far, borrowed $42.6 billion breaking all records since Pakistan's inception in 1947. International Monetary Fund's (IMF) report says that Pakistan's gross external debt in terms of exports will deteriorate to 316 per cent this year in June compared to 193.2 per cent back in 2013 before the PML-N led government took charge.
FALLING RESERVES: Another major failure of the government, as experts believe, is falling reserves as the government has failed to maintain reserves that once touched an all-time high of $21.7 billion during their term. Foreign reserves touched peak after Pakistan borrowed $6.6 billion from IMF under a 36-month Extended Fund Facility that ended in September 2016.
However, according to SBP data released on May 18, 2018, the country holds only $10.3 billion in foreign reserves. Pakistan's reserves have plummeted over 43 per cent compared to a record high of $18.14 billion at the end of June 2016, according to SBP data. Nonetheless, the decrease in reserves has largely been attributed to external debt servicing and other official payments.
TRADE IMBALANCE: By the financial year 2017, Pakistan's imports grew by 21 per cent from 2013, whereas, exports in the same period went down by 12 per cent. This resulted in a widening of the trade deficit to nearly 10 per cent of GDP, having almost doubled in five years. The mismatch between exports and imports has grown to the level that the trade deficit has exceeded annual exports.
Additionally, exports fell by a whopping 20 per cent or $5 billion during PML-N led government as compared to $25 billion under the previous Pakistan Peoples' Party (PPP) government. Though exports have shown a positive trend in the past few months after the announcement of an export package by 10 per cent, it has, however, continued an all-time declining trend in present government's tenure due to, what it claimed, loss of competitiveness of 45 products in the international market since 2013.
Besides, the balance of trade has worsened, with less than optimal export growth being registered by the country. Though PML-N in its manifesto had promised to increase regional trade, however, during past five years, Pakistan's regional trade barriers continue to exist and the lack of diversification and high tariffs have kept Pakistan on the lower end of most trade-related rankings.
The government is expecting $23.1 billion worth exports by the end of this fiscal year, contrary to the five-year plan set out in 2013, under which exports were to increase to $29.5 billion by the fiscal year 2017-18.
As compared to exports, imports have increased from $33.4 billion to $45.6 billion on the back of what the government claims to be a rise in machinery imports and the recent spike in oil prices. As per 10-month data, the trade deficit increased 20 per cent to $25 billion in 10 months.
TAXATION: The outgoing government has also failed to improve the taxation system and meet its targets, despite an increase in collection of revenue in the past five years. As per Policy Research Institute of Market Economy (PRIME) report on PML-N's Economic Performance, the government's performance was far from satisfactory. The long-standing issues of expanding the tax net, broadening the base, taxing all income, reforming the FBR, ensuring compliance, rationalizing rates, by and large, remain unchanged. Tax collection has undoubtedly improved in absolute terms, but that is a result of the increased size of the economy. Taxation reforms, on the whole, are still missing.
Besides, Pakistan's tax base has hit near stagnation. Pakistan has a grand sum of 1.31 million active taxpayers, this number has gone up from 1.14 million tax filers in FY16, and 0.75 million in FY13, which depicts decent growth. But there is more to it than what meets the eye, and a closer examination of income taxpayers list and FBR Tax Directory marks the fault lines.
REFORMS IN SOEs: Another major failure of this government has been the incapability to introduce reforms in State Owned Enterprises (SOEs). According to a report, SOE reforms have miserably failed. If anything, the situation has worsened from when the government took over.
A look at the financial performance of leading profit and loss-making SOEs suggests, the poor performing SOEs have become worse and the better performers have been confined to one sector. The 183 SOEs, employing over 400,000 employees, amassed a grand sum of Rs52.3 billion in net profits. This translates into a net profit margin of merely 1.25 per cent, and Return on Assets (ROA) at 0.48 per cent.
It is interesting to note that 8 of the top 10 profit making and 7 of the top 10 loss-making SOEs represent the energy sector chain. The power distribution companies contribute most towards SOE losses. Little wonder that the originators and sufferers of the circular debt chain mirror SOEs' performance. Though the government cleared the entire circular debt in 2013 however, in 2018 the figure has jumped to Rs1.3 trillion.
PRIVATIZATION: Privatization of loss-making institutions like Pakistan Steel Mills, Pakistan International Airlines, Pakistan Railways and power companies were also the top agenda of the government but it miserably failed to deliver. Components of the power sector, either remain unaddressed or have worsened. The dismal performance of DISCOs and GENCOs, and the inability to privatize stand out, and could possibly cause more trouble than previously.
LOADSHEDDING: Additionally, despite a massive election campaign based on putting an end to loadshedding, the government has yet again failed to deliver on its promises and targets. Achieving ample generation capacity is no means of an achievement, but the interconnectivity of the sector is such, that it will not work in isolation.