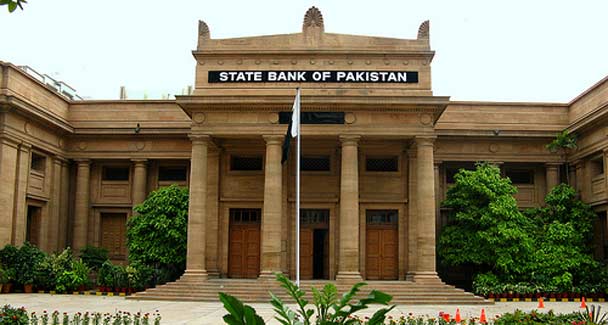 ISLAMABAD: The appointment of the deputy governor of State Bank of Pakistan has hit snags as the finance ministry has stopped it alongside lieu of other important hiring's.
The process was terminated in the last days of the previous PML-N led government, according to sources in the finance ministry, reported Express Tribune.
The previous government had forwarded a summary to appoint Munir Saleem as the deputy governor of SBP and had taken interviews for employing CEOs for Pak-Brunei Investment Company, Pak-Kuwait Investment and Pak-Libya Investment.
These interviews were conducted knowing the fact all these three companies are facing financial problems and registered a major fall in profits during the tenure of the previous PML-N government.
Also, the previous government lowered the qualification criteria to bachelors' degree holders.
The finance secretary corroborated the process to hire SBP's deputy governor and CEOs of the above-mentioned investment companies had been stopped.
Sources in the finance ministry disclosed the previous government was interested in appointing Saleem who was said to be close to a South-Punjab business tycoon.
Presently, Saleem is the CEO of EE services and has been affiliated with MCB bank and defunct KASB bank.
In this regard, the federal cabinet had approved the name of Saleem, but the notification couldn't be published due to Election Commission of Pakistan's (ECP) restrictions, said ex-finance minister Dr Miftah Ismail.
In December 2017, the previous government had appointed Shamsul Hasan to the post of deputy governor SBP starting December 22nd for a duration of three years.
He assumed charge of the position on February 12th, 2018.
Hasan was considered a stranger for SBP's hierarchy and the central bank was unwilling to accept another outlier.
In the final days of its government it had finalized names for the post of three joint investment companies, sources revealed.
The ex-prime minister Shahid Khaqan Abbasi had directed the finance secretary to consult the ECP if it could make appointments to these above-mentioned posts.
After the end of the previous governments' tenure, the finance ministry stopped this process too.
Majority of the candidates who had been interviewed for these three posts were backed by some political personalities.
However, Mr Ismail maintained he had sent the names of the most suitable candidates for the shortlisted ones and notifications couldn't be issued due to the ECP.