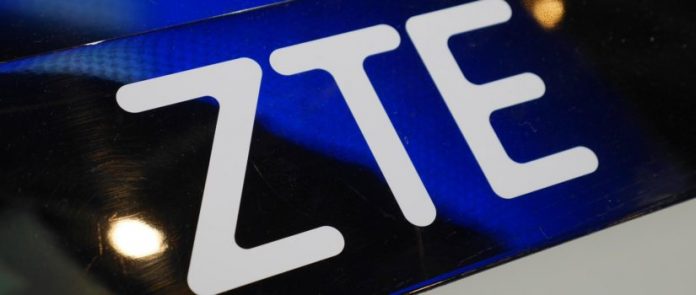 HONG KONG: Shares of ZTE Corp plummeted on Friday on renewed worries of a trade war and the Chinese telecommunications giant has now lost 30 percent of its market value since share trading resumed this week.
U.S. President Donald Trump is due to unveil revisions to his initial tariff list targeting $50 billion of Chinese goods on Friday, reigniting concerns of a full-blown trade war.
ZTE was crippled when the United States imposed a seven-year supplier ban on it in April after it broke an agreement to discipline executives who conspired to evade U.S. sanctions on Iran and North Korea.
The stock slid as much as 10 percent in both Hong Kong and Shenzhen, bringing its total market value loss to $5.8 billion since trade resumed on Wednesday in the wake of a deal with Washington.
ZTE late on Wednesday proposed a $10.7 billion financing plan and nominated eight board members as it seeks to rebuild its business, helping it briefly regain some ground.
"I think the market is concerned about a resumption of a U.S.-China trade war that could lead to this deal being off," Jefferies analyst Edison Lee said, adding, however, that he did not think that would be the case.
If Washington adopts tariffs, Beijing is expected to hit back with its own duties on U.S. imports, including soybeans, cars, chemicals and planes, according to a list it released in early April.
The supplier ban, which has prevented ZTE from buying the U.S. components it relies on to make smartphones and other devices, will not be lifted until ZTE pays a fine and places $400 million more in an escrow account in a U.S.-approved bank.
ZTE's Hong Kong-listed stock fell to as low as HK$13.38, while its Shenzhen shares fell by their daily limit of 10 percent to 22.82 yuan. Its current market value is around $13.5 billion.
Hong Kong stock exchange data showed ZTE was the second-most traded stock in the Shenzhen-connect southbound trading on Thursday, with turnover of HK$240 million. It was the most traded stock in the southbound trading on Wednesday with a turnover of HK$1.45 billion.
On Friday, Nomura cut ZTE's target price to HK$16 from HK$27, saying it expects it will take a long time for the company to recover, and that its consumer business in particular could see loss of market share to competitors.
The case has become a focus of bargaining talks as Washington and Beijing look to avert a trade war.
U.S. lawmakers have attacked Washington's agreement with ZTE and plan legislation to roll it back, citing intelligence warnings that ZTE poses a national security threat.