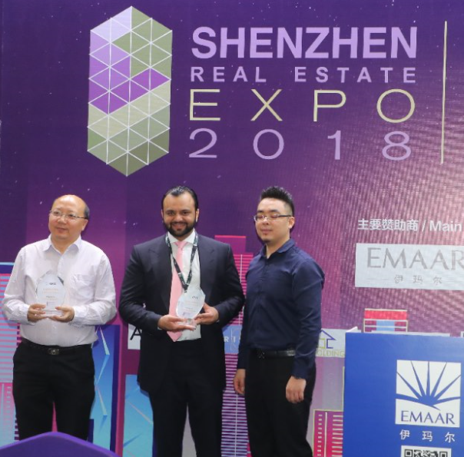 ISLAMABAD: CPIC has been awarded their second accolade for China-Pak Golf Estates (CPGE), where Ryan He received the award for 'Best Development in Gwadar' and 'Best Developer in Pakistan' at the Shenzhen Real Estate Expo, 2018.
The award celebrates CPIC's second mega-development in the flourishing port city of Gwadar. China-Pak Golf Estates is a grand gated golf community worth $265 million and is spread across 6.7 million square feet. It is tailor-made for both Pakistani and Chinese professionals and provides all of the amenities and facilities needed for a quality lifestyle.
China Pak Golf Estates will provide much-needed housing in Gwadar and Pakistan, which is facing a significant housing shortage right now. Everything is provided within the community to enable residents to live, work and play including, a residents golf course, easy access to the CPEC Coastal Highway, and the beach, its own international shopping mall, a multiplex cinema, community parks, the China Pak Medical Centre, the China Pak High School and a state of the art, Eco-Zone Recycling Centre. It is set to become the most desirable residential and lifestyle address in Gwadar.
CPIC Board member, Ryan He commented on the acknowledgement, "We know that China-Pak Golf Estates is a wonderful development and will provide a cohesive and sustainable community in Gwadar, so it's uplifting when others in our industry can see that too. Our team have worked really hard to deliver an exciting, safe and luxurious development. Our developments will be timeless and sustainable and will set high standards by introducing international best practices of trust, transparency and quality construction."