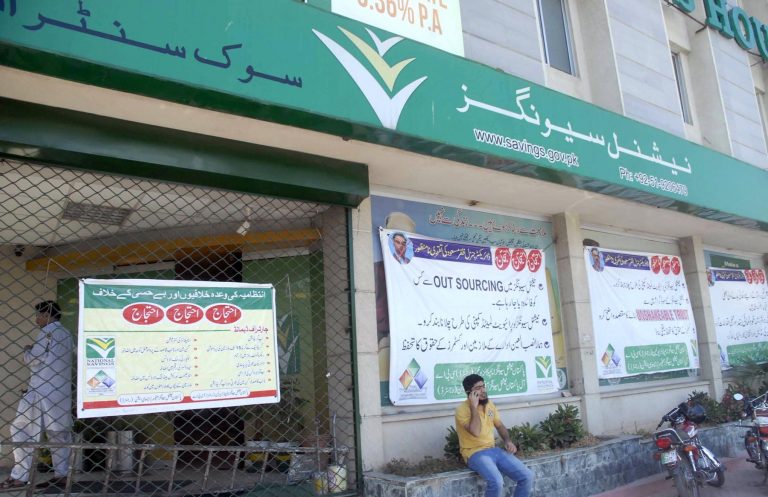 KARACHI: Over 7 million clients comprising senior citizens, pensioners, widows and orphans are facing difficulties as employees of National Savings have been observing a strike since the last week.
The Employee's Union had shut down all operations of the Central Directorate of National Saving (CDNS) and asked over 4, 000 of its workers to halt work and stage a sit-in before all main and field offices to record their protest.
The strike is causing a loss of around Rs3 to 4 billion on a daily basis to the National Savings which is a major source of fetching internal loans for meeting financial requirements of the country. National Savings has a Rs3400 billion portfolio investment as it is a mega-institution of the country, besides it has been providing investment and saving facilities in terms of different saving certificates through 374 countrywide branches to over 7 million people.
Meanwhile, senior representatives of employees union told APP here on Tuesday that due to mismanagement of the senior officials, the institution is facing issues.
They informed that due to non-hiring of essential staff, the existing staff is facing huge pressure and it is difficult for them to run daily business of their offices, besides they said that the deployed staff is waiting for their promotions from last several years.
They further said that about 600 job vacancies have been lying vacant for last many years and no recruitment of most essential staff made despite repeated requests to senior management.
Over 90 posts of information experts were vacant and rather hiring of the staff or granting promotion to incumbents, the task of provision of IT experts was given to a private firm.
The Union demanded from the government – immediate measures to sort out the up-gradation of employees, the amendment in rules of recruitment and increasing their allowances.