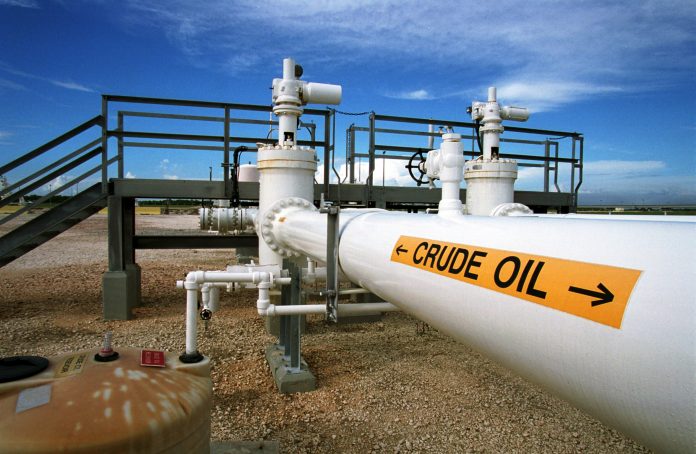 ISLAMABAD: Without due approval of the federal cabinet, the Oil and Gas Regulatory Authority (Ogra) awarded the licence to Frontier Oil Company (FOC) for laying an oil pipeline from Machike (Sheikhpura) to Tarujabba (Nowshera).
The awarding of this licence to FCO is in violation of the decision approved by the Economic Coordination Committee (ECC) during a meeting in April decided all forthcoming proposals for every oil pipeline project be forwarded to the federal cabinet for vetting and approval, reported Express Tribune.
According to ECC's decision, the FCO setup by Frontier Works Organisation (FWO) for managing the oil pipeline project would have to reach out to the federal cabinet with its project plan for the go-ahead.
But in violation of ECC's decision, Ogra awarded the licence to Frontier Oil Pipeline for laying the pipeline on the very same route, the federal government had conferred to state-owned Inter-State Gas Systems (ISGS).
In a public hearing conducted by Ogra, ISGS appeared as the aggrieved party. FWO during the hearing said it wanted to construct the pipeline from Machike to Tarujabba at a projected cost of $370 million, which the KP government described as cheap.
On the contrary, a government official said the ECC had approved the pipeline at a cost of $280 million, $90 million less than the projection provided by FWO, which was supposed to be built by ISGS.
The ISGS officials voiced reservations over the awarding of the licence to FOC on the route that had already been given go-ahead by the federal government to the former.
Moreover, the ISGS officials highlighted the feasibility, financial and technical studies were conducted by the FOC themselves was tantamount to a conflict of interest.
And ISGS officials argued the Ogra registrar had not followed laid down legal procedures since it needed to demand the applicant to give policy guidelines of the federal government related to the project.
The registrar rebuffed the obligation and accepted the application of FOC, the officials contended.