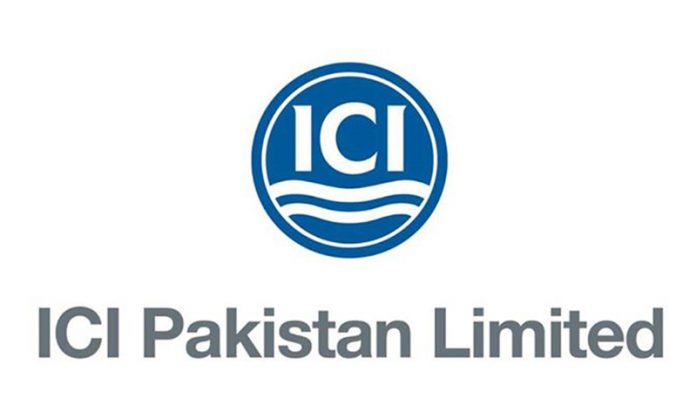 LAHORE: ICI Pakistan Limited announced 4QFY18 Net Profit after Tax (NPAT) of Rs553 million with an earnings per share of (EPS) Rs5.91, down 40 per cent year on year (YoY) and 51 per cent quarter on quarter (QoQ) which is well below market EPS expectations of Rs11.22 per share.
This takes FY18 NPAT to Rs3,298 million with an EPS of Rs35.52, flattish YoY. The main reason for the earnings miss is lower than expected margins. ICI also announced a final dividend of Rs8.50 per share, taking the cumulative payout to Rs16.50 per share.
Gross margins declined by 2.45 percentage points (ppt) QoQ and 4.58ppt YoY to 15.0 per cent in 4QFY18, contributing to the decline in earnings. While the top line remained flattish on a QoQ basis, the margins dip may be accounted for by  6 per cent increase in coal and 12 per cent increase in oil prices QoQ, hurting margins of both Soda Ash and PSF segments and  5 per cent QoQ average rupee depreciation (higher raw material cost for PSF). The flattish top line indicates the recently commissioned 75,000 tonnes Light Soda Ash unit was not utilized.
Other key highlights which dragged the results include 12 per cent QoQ higher finance cost resulting from the additional borrowing of Rs3.3 billion in 3Q for the upcoming Morinaga infant milk manufacturing facility, 29 per cent QoQ lower share of profits from associate and higher effective tax rate of 29 per cent against 12 per cent booked in 3QFY18.
On an annual basis, margins clocked in at 17.9 per cent, down 1.32ppt YoY, majorly due to cost pressures on the two largest segments (Soda Ash and PSF). Meanwhile, S&A cost increased 13 per cent YoY. However, a lower effective tax rate of 16 per cent against 25 per cent for FY17 contained the decline in earnings. On a pre-tax basis, FY18 profitability was lower by 10 per cent YoY.