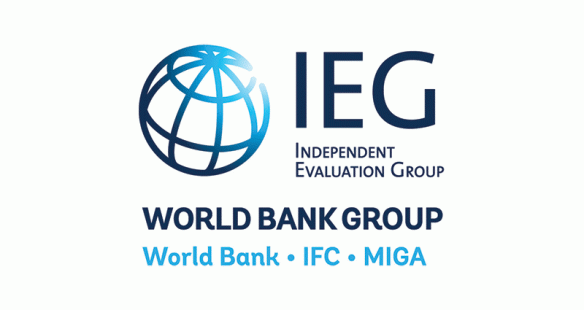 ISLAMABAD: A report prepared by the Independent Evaluation Group (IEG), an arm of the World Bank (WB) has said two policy loans worth $900 million given to Pakistan failed to achieve their stated objective of stimulating economic growth.
According to IEG, the non-fulfilment of the objective was attributable to a flawed plan and institutional capacity constraints reported Express Tribune.
Moreover, the IEG report has termed the performance of 'Fiscally Sustainable and Inclusive Growth Development Policy Credits' as moderately satisfactory.
However, the IEG has termed both the performance of WB and Pakistan as moderately satisfactory.
The Washington-based lender had provided two policy loans to Pakistan of $400 million in May 2014 and $500 million in June 2015 to the previous government for putting the country's economy on a sustainable path of development.
Nevertheless, IEG's report revealed reservations the loan provided was used to boost forex reserves and for budget financing, aside a few, the majority of the programme targets failed to be realized.
The aim of the WB loan was to encourage financial and private sector development to enhance economic growth and mobilize revenues.
IEG's report highlighted the serious weaknesses in the design of the programme, which contributed to missing the strategic targets of privatisation and benefitting the private sector.
Furthermore, IEG indicated the design had major weaknesses and the programme document was unable to offer an explanation how the set of five measures for stimulating financial and private sector development were chosen from a big list of feasible and relevant interventions.
IEG's report emphasized the condition of the passing of the Credit Bureau Act was lower priority measure and got added in the programme due to the legislation being ready for submission in parliament.
Regarding two reform programmes, the formation of One Stop Shop (OSS) for business registration of limited liability companies and go-ahead of Micro-insurance Rules had no linked results aim.
As per the report, the OSS system was plagued by software issues and was hardly usable at programme closure.
Under the loan granted by WB to Pakistan, one of the conditions set was to decrease trade tariffs and tariff exemptions to enhance innovation and competitiveness.
However, the target of decreasing protection wasn't achieved, said IEG. The government failed to decrease the average statutory tariff rate from 14.4 percent in June 2013 to 12 percent or less by end June 2016.
At end of March 2016, the rate was recorded at 13.4 percent. Notwithstanding the decrease in statutory tariff rates, number of tariff lines subject to regulatory duties increased from 105 in 2013 to 568 in 2014.
Also, the percentage of imports paying regulatory duties increased to 9.7 percent from 0.6 percent during the aforementioned period.