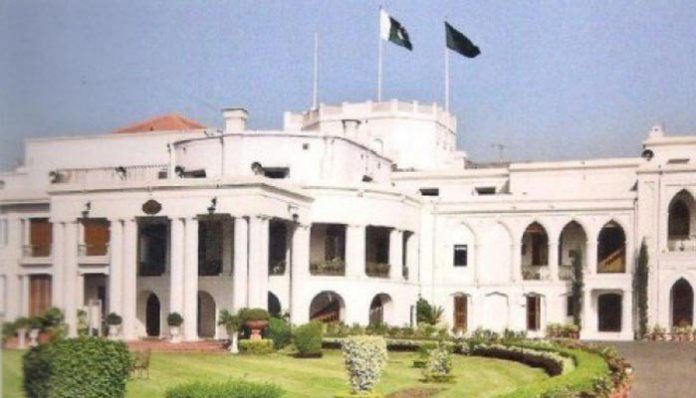 LAHORE: A 45-member delegation of top traders from the country will meet Punjab Governor Chaudhry Muhammad Sarwar tomorrow (Monday) to discuss how the country could be steered out of economic crunch under the leadership of Prime Minister Imran Khan.
Leader of the delegation and United Business Group (UBG) Chairman Iftikhar Ali Malik, while talking to media on Sunday, said that the delegation will include UBG patron-in-chief SM Muneer, former presidents Mian Muhammad Adrees, Zubair Tufail, Abdul Rauf Alam, Ghazanfar Bilour and Daru Khan along with other leaders from Balochistan, Sindh, Punjab, Khyber Pakhtunkhwa, and Islamabad.
He said Prime Minister Imran Khan and Finance Minister Asad Umar have assured him to address all the genuine grievances of the business community and to give due weightage to their suggestions for the promotion of the trade activities in the country.
He said the business community would be also taken into confidence in the decision-making process for rapid economic growth.
"United Business Group will urge the government to initiate export and growth-oriented policies mainly aimed at accelerating the pace of economic activities and expediting the process of rapid industrialization, besides bringing green revolution in the country, which will ultimately help improve the socio-economic conditions of the poor strata of the society especially farmers and growers," he said.
Malik informed that the entire business community has announced to extend complete support to Prime Minister Imran Khan in his mission to eliminate corruption, in all its forms and manifestations, from the country.
He urged the government to focus on addressing the downward graph of the dwindling exports on an urgent basis and provide a package of incentives to boost exports.
He said only those nations survive in the comity of nations that brave the ordeals of tough time, adding that the nation is suffering due to poor economic policies of the previous government.
He assured that the business community would not disappoint the government and extend its wholehearted cooperation to help put the country back on its track of rapid economic development and prosperity.