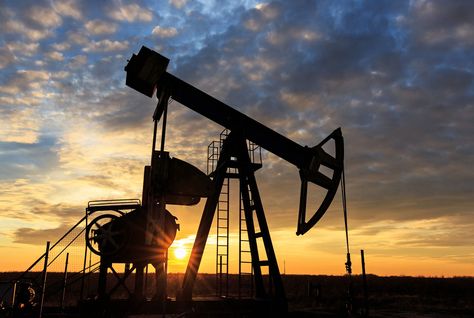 SEOUL: Oil prices rose on Tuesday on signs Iranian oil exports this month have fallen from September ahead of U.S. sanctions against Tehran that are set to start in November.
International benchmark Brent crude for December delivery rose 27 cents, or 0.33 percent, to $81.05 per barrel by 0325 GMT.
U.S. West Texas Intermediate crude for November delivery was up 12 cents at $71.90 a barrel.
Iran has exported 1.33 million barrels per day (bpd) to countries including India, China and Turkey in the first two weeks of October, according to Refinitiv Eikon data. That was down from 1.6 million bpd in September, the data showed.
The October exports are a sharp drop from the 2.5 million bpd exported in April before U.S. President Donald Trump withdrew from a multi-lateral nuclear deal with Iran in May and ordered the re-imposition of economic sanctions on the country, the third-largest producer among the members of the Organization of the Petroleum Exporting Countries (OPEC).
The sanctions on Iran's petroleum sector will go into effect on Nov. 4.
Crude prices have also been supported by geopolitical tensions caused by the disappearance of a Saudi Arabian journalist in Turkey.
Turkish official has alleged Saudi Arabian intelligence officers killed the journalist Jamal Khashoggi on Oct. 2 at the Saudi consulate in Istanbul.
U.S. President Donald Trump threatened "severe punishment" for the kingdom if the journalist is found to have been killed. Trump dispatched Secretary of State Mike Pompeo to Saudi Arabia to meet with the country's leader King Salman.
Saudi Arabia, the world's largest oil exporter, has denied the allegation. Saudi Arabian officials said it would retaliate against any actions taken over the Khashoggi case.
With the world's only sizable spare oil output capacity, Saudi Arabia is expected to export more to offset the loss of Iranian oil supply from the sanctions.
Saudi Arabia's Energy Minister Khalid al-Falih said on Monday at a conference in New Delhi that the kingdom is committed to meeting India's rising oil demand and is the "shock absorber" for supply disruptions in the oil market.
The country is preparing to admit to causing the death of Khashoggi, according to CNN and New York Times reports on Monday.
But WTI prices could fall in the back half of the week, weighed by an increase in U.S. crude inventories, the note said.
U.S. crude stockpiles were forecast to have risen for the fourth straight week by about 1.1 million barrels in the week ended Oct.12, according to a poll ahead of reports from the American Petroleum Institute (API) and the U.S. Department of Energy's Energy Information Administration (EIA).
The API's data is due for publication at 4:30 p.m. EDT (2030 GMT) on Tuesday, and the EIA report is due at 10:30 a.m. EDT (1430 GMT) on Wednesday.