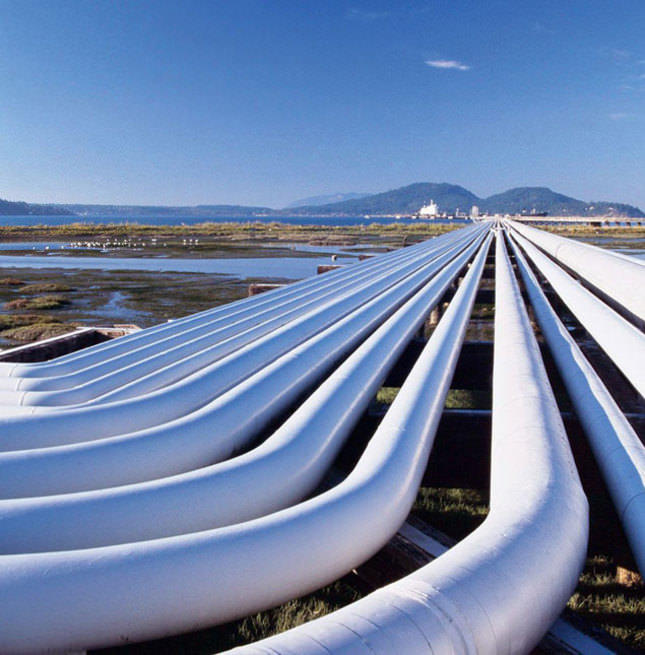 ISLAMABAD: The validity period for the $2 billion North-South gas pipeline has been augmented which will be laid by Russia under a government-to-government arrangement.
The arrangement was to expire on 16th October 2018 (Tuesday) and the deal was stretched out by Pakistan during the current visit of a Russian delegation which had reached to conclude a commercial deal for the project, reports Express Tribune.
Pakistan and Russia had reached an understanding in October 2015 for laying the North-South gas pipeline which would transmit liquefied natural gas (LNG) from Karachi to Lahore to meet fuel requirements of some power plants.
Russia has nominated government-owned RT Global Resources for the execution of the project and it was required to reach a commercial agreement with Pakistan's Inter-State Gas Systems (ISGS).
Consequently, Russia agreed to provide $2 billion to Pakistan in exchange for the contract to be given to RT Global Resources without getting any bids.
As per the agreement, Pakistan was to provide 15% of equity whereas Russia's RT Global Resources would give 85 percent funding.
The North-South gas pipeline is to be built on the build, operate and transfer (BOT) basis and Pakistan will get control of it after 25 years.
Currently, both Pakistan and Russia are deliberating upon the legal and commercial aspects of the BOT model and the latter has asked for $1.2 per unit for gas transmission.
A negotiating committee established with the go-ahead of the Economic Coordination Committee (ECC) got the rate decreased to $0.78 per mmbtu during talks and Pakistan wants a further decrease in the rate.