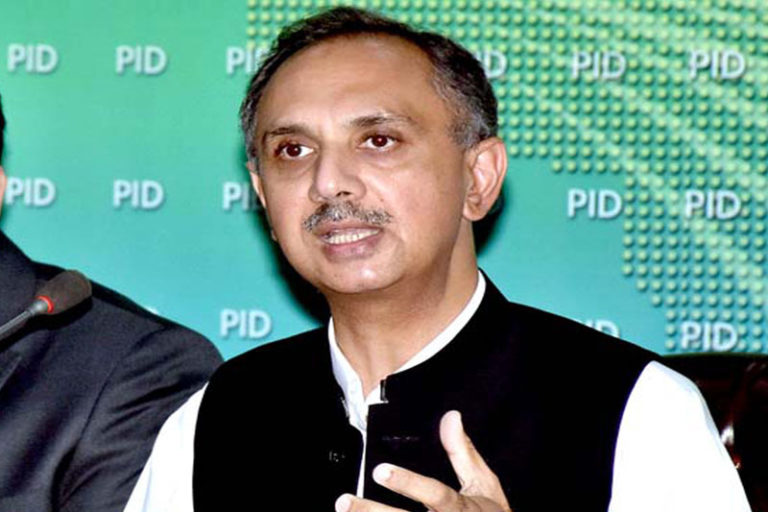 ISLAMABAD: 'One of the most important countries in the One Belt One Road (OBOR) project is Pakistan. The Karakoram Highway that connects Pakistan and China is one of the pivots for the China Pakistan Economic Corridor (CPEC).
"The present government is determined to meet the future energy needs of the country".
This was underscored by Federal Minister for Energy Omar Ayub Khan while delivering a keynote address at the opening ceremony of the Belt and Road Ministerial Conference held on Thursday in Suzhou, China.
The conference was organised by the Chinese government as a principal preparatory step to inaugurate the Belt and Road Energy Partnership in 2019.
The Partnership will include nearly seventy countries and will seek to address issues of energy security, diversification, and innovation amongst participating countries.
Notable speakers at the opening session of the Belt and Road Energy Ministerial Conference included the State Councilor of China Wang Yong, Party Secretary of Jiangsu province Lou Qinjian, and energy ministers from several countries.
The conference was attended by senior diplomats, leading power sector companies, entrepreneurs, CEO's, international organisations, and government officials.
On the sidelines of the Conference, Omar Ayub Khan met Azerbaijan's' Energy Minister Parviz Shahbazov.
In the meeting, the minister briefed his counterpart about opportunities that Pakistan's energy sector was offering to investors and hoped that Azerbaijan would explore Pakistan's energy sector for both investment and joint collaboration.
Minister Parviz, underscoring Pakistan's regional importance and appreciating Pakistan's energy infrastructure, and projects such as CASA 1000, the Turkmenistan Afghanistan Pakistan India Pipeline (TAPI), hoped that both the countries will deepen co-operation for mutually beneficial prospects.
During the day-long conference, the heads of many leading Chinese companies met Omar Ayub Khan and discussed with him potential areas of co-operation for investment in Pakistan's vibrant and rapidly growing energy sector.
The minister emphasised that Pakistan's focus was on transparency, efficiency, and a win-win situation for all involved stakeholders while seeking investment in the power sector.
During the conference, the federal minister was accompanied by Pakistan's Consul General to Chengdu Muhammad Mudassir Tipu as well as Consul Mahmood.