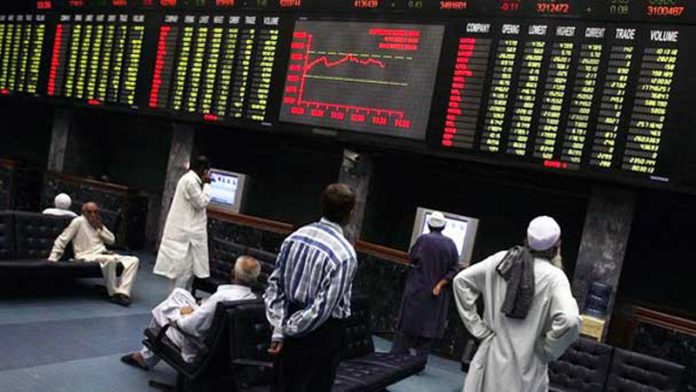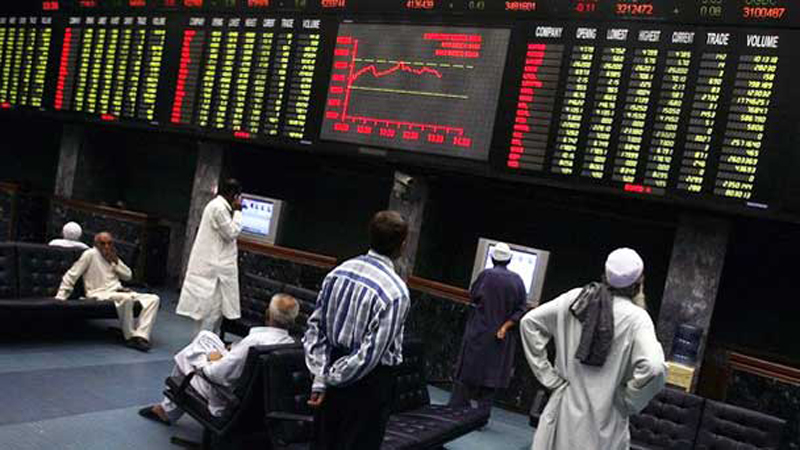 LAHORE: Indices on Thursday moved in the upward trajectory from the word go as foreign investors still seem hesitant and ended as net sellers. They sold a net of $4.35 million on Wednesday.
The KSE 100 Share index was up by 541.82 points to reach intraday high of 38,189.16. The index settled with an appreciation of 334.91 points at 37,982.25. The KMI 30 index inched up by 1.27 per cent and closed the day at 64,899.83 after gaining 827.32 points. The KSE All Share index rallied 275.04 points to end at 28,129.77.
Trading volumes improved from 194.17 million in the preceding session to 223.40 million. Lotte Chemical Pakistan Limited (LOTCHEM +7.03 per cent) was the volume leader of the day with 24.81 million shares exchange hands. Followed by TRG Pakistan Limited (TRG +4.83 per cent) and Engro Polymer and Chemicals Limited (EPCL +2.32 per cent) were next in line with 14.24 million and 10.54 million shares traded respectively.
Refinery sector was top gainer for one more session with 4.48 per cent increase in its cumulative market capitalization. Byco Petroleum Pakistan Limited (BYCO) was up by 5.58 per cent, National Refinery Limited (NRL) by 1.64 per cent and Pakistan Refinery Limited (PRL) by 3.50 per cent. In addition, Attock Refinery Limited (ATRL +4.99 per cent) also ended the day in positive.
Engro Fertilizer Limited (EFERT +4.57 per cent) declared its financial performance for 3QFY18. The company declared an interim cash dividend of Rs 4.00 per share in addition to that already paid, of Rs 4.00. Sales declined by 16 per cent QoQ while the earning per share improved from Rs 1.94 in SPLY to Rs 4.50 of the current period.
United Bank Limited (UBL +0.46 per cent) announced its financial results for the 3rd Quarter Ended 30th September 2018. An interim cash dividend of Rs 2.00 in addition to Rs 6.00 per share already paid. The company's revenue improved by 4 per cent QoQ. While the earning per share declined by 41 per cent QoQ (3QFY17 Rs 4.78, 3QFY18 Rs 2.83).